Thanksgiving reminds us all to take a moment to appreciate what we have. It is also a time for families to come together and celebrate each other. What better way is there to do that than by sharing hearty meals and fun crafts?
We know that every food allergy journey has its ups and downs, and around the holiday season, families find themselves under increased pressure to coordinate a smooth holiday. If you're concerned about serving tasty food and entertaining guests, worry not!
We have just the right round-up of recipes and crafts for you this Thanksgiving. 
Dairy-Free Thanksgiving Dishes
Worried about how busy you will be on Thanksgiving? Save yourself some stress by planning your meals in advance! There are plenty of online resources for dairy-free recipes that can keep your family full and free of allergens.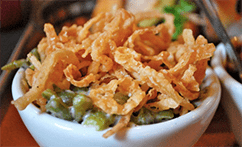 1. Green Bean Casserole
A classic dish on many Thanksgiving dinner tables is green bean casserole, but traditional recipes call for creamy soup bases that aren't friendly to the milk allergy community. One easy way to substitute those soup bases is by crafting your own cream of mushroom soup, as found in this green bean casserole recipe. To save time, you may even be able to find some dairy-free cream of mushroom soups at your local grocery store.
2. Neocate Butternut Squash Soup
For those who are interested in serving soup as an appetizer, we recommend our butternut squash recipe! It's the perfect way to start off the dinner, and it's an easy way to convince your little ones to eat their vegetables. (upload https://www.youtube.com/watch?v=DUqTpURDmqQ)
3. Neocate Nutra Mashed Potatoes
Our mashed potato recipe is  perfect to whip up for Thanksgiving and only requires three ingredients: one potato, Neocate Nutra powder, and chicken broth. Check out the full recipe here.
4. Neocate Junior Brownie Bites
If you're looking for a dessert that your little one will be able to enjoy, we recommend baking our brownie bites. Here's the recipe with a video with all of the steps so you can follow along!
Crafts
One of the things we love the most about DIY crafts is how they keep our little ones entertained. It's the perfect way to unwind and tap into everyone's creative side!
The other benefit to crafting is that DIY projects often involve household items we all have lying around. For instance, did you know that you could use empty Neocate cans to create decorative turkey windsocks? These windsocks make for a great decoration that greet your dinner guests as they arrive.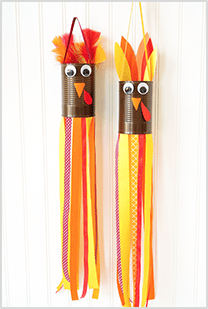 Alternatively, you and your littles ones can turn crafting into a reflective activity with a "I Am Thankful For" pumpkin. This activity would be a great way to spend Thanksgiving, as it invites everyone to really think about and write down what they are thankful for.
For those that are more inclined towards painting, we encourage you and your little Picassos to use leaves as stencils to make a fall leaf painting.
Do you have any fun crafts or allergy-free recipes you would like to share? Comment below or post on our Facebook page.
Published: 11/22/2016