Since it got its start, Neocate has pioneered the industry by introducing a variety of new formula forms, flavors, products, and customer support options to meet the many needs of infants, toddlers, children, and adults. From offering the first-ever amino acid-based infant formula in the U.S. in 1995 to developing the first and only amino acid-based formula with both prebiotics and probiotics, and liquid ready-to-feed products, we're committed to providing best-in-class products that are driven by science, guided by research, and dedicated to children.
Unique Formulas
Infant amino acid formulas with pre and probiotics
Nutritionally complete Neocate Junior formula with prebiotics
7 different flavors across the range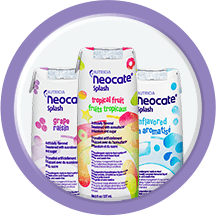 Variety of Forms
Nutritionally complete, ready-to-drink amino acid-based formulas
"Pudding style" amino acid-based formulas supplement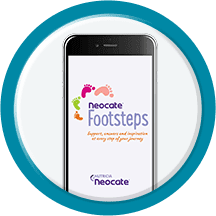 Comprehensive Mobile App
Track food intake, allergy symptoms, mood & more
THE NEOCATE FORMULA DIFFERENCE 
Amino Acid-Based
Anyone who has ever searched for infant formula knows there is an overwhelming array of choices. But if your child has a food allergy, most of these infant formulas will not work, because milk and soy protein are used to make these formulas. If your child has Cow Milk Allergy, (CMA), a soy-based formula may not always manage the food allergy. Next, in line are the extensively hydrolyzed formulas. They break down whole proteins into fragments. These fragments are easier for children to digest, yet they can still potentially trigger allergic reactions.
Neocate comes in at this point. Neocate formula is made only with individual amino acids, the least allergenic and simplest source of protein. Amino acids are the building blocks of all proteins. As such, they are the easiest to digest and absorb, and the least likely to cause an allergic reaction.
Protein Structures in Formulas
Milk/Formula
Protein Type
Allergic Reaction
Regular formula within protein

Cow/Soy milk protein
Cow milk protein
Goat milk protein
Whole Protein
Casein or Whey

Most Allergenic

Least Allergenic

Soy Milk
Whole soy Protein & soy isolate
Hydrolyzed Formula

Majority delivered from cow milk protein
Extensively Hydrolyzed
Fragments of cow milk protein
Casein hydrolysates
or
Whey hydrolysates
Neocate Amino Acid-Based Formula

100% non-allergenic free amino acid-based
NEOCATE
100% Amino Acids Free
Learn More about Different Baby Formula Types
School-Age and Beyond
Neocate offers the broadest line of hypoallergenic products designed to help nourish your child from birth through school age and beyond. Our family of products provides more inviting forms and texture options than any other, making Neocate ideal for your child's growing and changing nutritional needs.
Neocate has been shown to promote healthy growth in infants and children with food allergies and or gastrointestinal (GI) conditions. All Neocate products are for children with food allergies and related GI conditions and designed to help manage these conditions.
Neocate products are:
Hypoallergenic: Based on 100% free amino acids that are least likely to cause allergic reactions
Nutritionally complete: Containing essential nutrients your child needs to grow
Elemental: Based on 100% free amino acids, the simplest building blocks of protein, which are easy to absorb
View Available Neocate Products
Breast milk is the best milk for infants. It's the first choice of the World Health Organization (WHO) and healthcare professionals around the world. If your child is allergic, breastfeeding could be challenging, and you may need support.