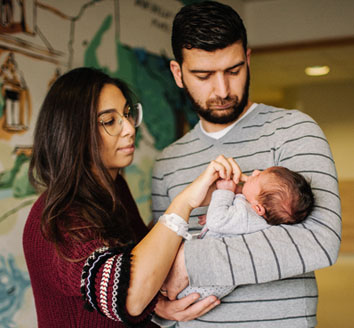 POTENTIAL TRANSITIONAL SIDE EFFECTS* OF SWITCHING TO AMINO ACID-BASED FORMULAS LIKE NEOCATE MAY INCLUDE CHANGES IN:
Poop Color (Yellow, Green, Khaki)
Poop Consistency
Bowel Movement Frequency
Digestion, Feeding
Gas, Discomfort, Fussiness
Reflux/Spit-Up
* These potential side effects are in most cases temporary effects that may occur due to the transition to an amino acid-based formula.
They typically subside once the infant has adjusted to the new formula. As always, speak to your healthcare team for their guidance.