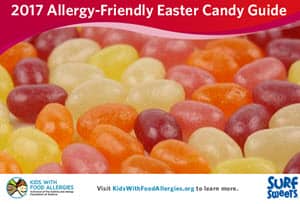 Easter is days away and if this is a holiday you celebrate, we want to ensure you have plenty of allergy-friendly holiday ideas! When dealing with food allergies, the Easter bunny has to be especially careful to bring safe, fun treats.
With a bit of creativity, it's possible to have an exciting holiday for all to enjoy. Here are several ideas for how you can fill an allergy-friendly Easter basket for your little one. Several of these treats can even be done as a fun Easter crafts.
Milk-Free and Egg-Free Treats
If you do decide to include candy in your Easter baskets, we recommend referring to Kids With Food Allergies'updated list of allergy-safe candies.
Just because your little one has dietary restrictions, doesn't mean they can't indulge!
Gluten-free, allergen-free AND vegan cupcake recipe from cookbook author, mom and food-allergic person, Cybele Pascal.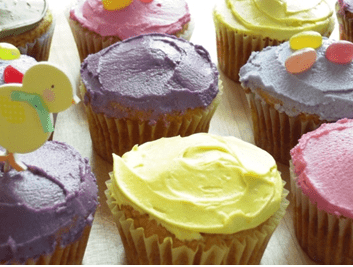 Egg-Free Decorating
Traditions are part of what make holidays so exciting, and we know how much kids can enjoy arts and crafts. If you live in an egg-free home, there are alternatives for egg decorating that you can explore to make sure that your children have the full "holiday experience."
Several families use plastic Easter eggs for decoration, while others may defer to ceramic options. With these faux-egg choices, you can ensure that your children get to safely enjoy the little traditions, without feeling left out.
Easter Crafts
Another fun way to have the whole family involved in Easter activities is to encourage craft making! By keeping little ones busy with some of these artsy options, you can establish new customs for your family to follow each year.
If you're interested in a chick-themed Easter, you can craft hatching chicks with some egg cartons, or reuse wine corks to make chick designs on paper!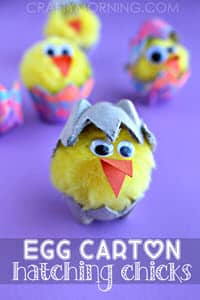 For many children, the Easter Bunny is the most popular figure of the holiday. Why not create your own Easter bunny with kids using a bit of paper and glue? Check out this super adorable craft idea from Andreja from Easy Peasy and Fun.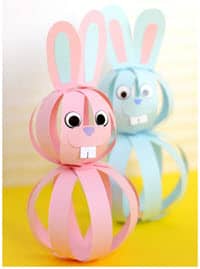 How adorable are these little guys!? We can't stand the cuteness. If you have a bit more time this weekend and are looking for ways to use a brand new cutter/stamper, this might be the perfect project for you.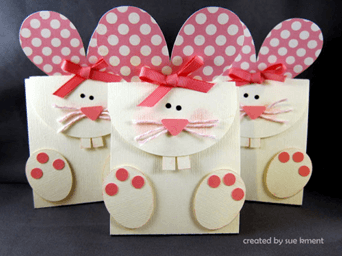 Don't have a lot of free time for a craft project but still want to do something? Check this fun cup decorating idea from Keri. It's sure to make any snack ready for your festivities.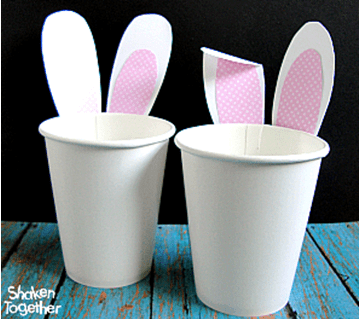 It wouldn't be Easter without a cute bunny! Create an easy bunny mask that the kids will love to make and play with.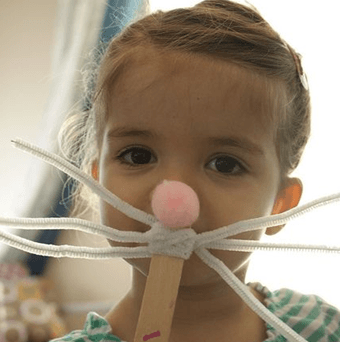 A fun handprint craft idea from a stay-at-home mom that your whole family will enjoy. You can even give these out as a party gift!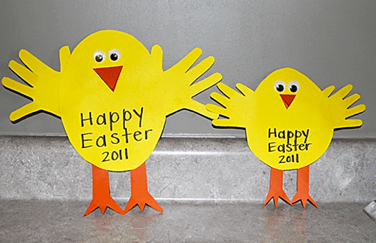 What kind of list would this be if we didn't include at least one Mason jar project?!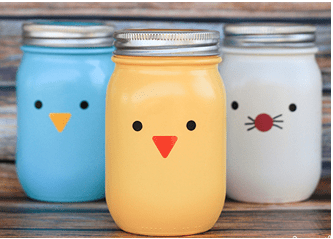 For more fun Easter basket ideas, check out our Neocate Pinterest page. We have an entire board dedicated to Spring/Easter where you will find more crafts and allergy-friendly recipes.
BONUS!
If you are looking for a fun allergy-friendly activity you can do this weekend, check out  6 Allergy-Friendly Easter Egg Hunt ideas.
Regardless of your preferences, there are plenty of options for crafts for families to enjoy. We would love to see what you and your family come up with. Don't forget to share your holiday traditions with us on our Facebook page!
Published: 04/14/2017