Recycling Neocate cans, as we've mentioned before, is part of reducing our impact on the Earth. That's why we encourage everyone to reuse or recycle their Neocate cans.
The best part about recycling is that it can be a family activity, and there are plenty of ways to get your kids excited about it all.
Recycling Neocate Cans
Did you know that all empty Neocate product cans are recyclable, as well as the Splash drink boxes?
The plastic lids on our cans can be recycled. This might vary, though, based on where you live. To be sure if you can recycle the lids, check with your local municipality or curbside recycling pickup company. The key thing to look for is whether they accept number 4 plastics – the lids we use on our cans are number 4. As more localities continue to accept a bigger variety of plastics, we hope many of our customers can recycle their Neocate lids! If your curbside recycling pickup company currently does not accept number 4 plastic, you may also be able to find a nearby drop-off location by using the search feature on Earth911 with the term "#4 Rigid Plastic" and your city or zip code.
But what about the scoop that comes with our products? Great news: if your municipality or recycling pickup company takes number 5 plastics, you can recycle the scoops as well! Number 5 plastics are also used in yogurt cups, other food tubs, plastic flower pots, and disposable razors. Even better news: for those customers who live in an area where number 5 products are not collected from the community, you have another option with the Preserve® Gimme 5 program. You may be able to locate a local Preserve drop-off site where number 5 plastics are collected. If that doesn't work, Preserve will even accept number 5 plastics by mail and turn them into consumer products.
Reusing & Recycling Neocate Cans
Neocate cans can be recycled anywhere that metals are accepted for recycling. But taking care of our planet is not just about recycling. It also means making sure we reuse the products in a creative way to help minimize impact on the landfills.
You can reuse Neocate cans for arts and crafts. Be sure to clean the cans out thoroughly before reusing them. We recommend doing this by leaving the can in soapy water for a few minutes. Then, scrub the interior of the can being careful with any sharp edges and let it sit till 100% dry. Also, parents will be glad to know that Nutricia's products are BPA free.
Musical Instruments
Interested in crafting a set of maracas or drums? Save the plastic lid from the Neocate can and grab a pair of sturdy sticks and start drumming away. You can also make a maraca out of the Neocate cans by adding beans or pebbles for another sound effect.
Pot for plants/flowers
Decorate the outside of the can and safely poke a hole at the bottom of the can to allow for drainage. Fill with potting soil and plant the seeds or re-pot another plant.
Recycling Neocate Cans: Storage
Repurpose cans to store toys such as building blocks, marbles, or toy cars. You can also reuse formula cans to keep your scrapbooking or craft items in place. They make great storage containers for buttons, ribbons, safety pins, beads and/or other small items you have lying around. You can even print out pictures of these items from the internet, and then use them to decorate. It's an easy way to decorate and label what is inside of the can.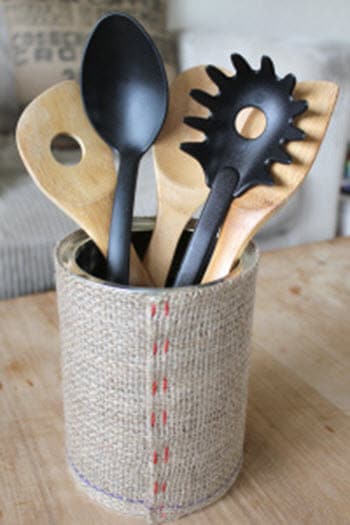 Paint the outside of the can for the holiday season and fill with treats, holiday goodies or a personal gift for the receiver. You can even attach a handle for easy carrying.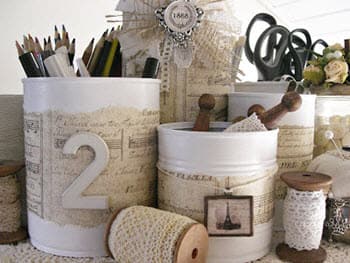 Gift/favor basket or even flower pot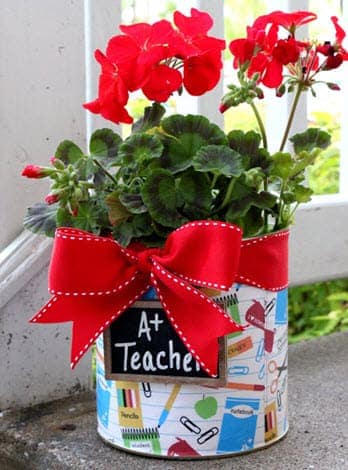 Piggy Banks
Turn an empty Neocate formula can into a cute piggy bank for your child or even for yourself! Paste pictures of your kids onto the outside, and then use a box cutter to create a rectangular shape size cutout in the plastic lid.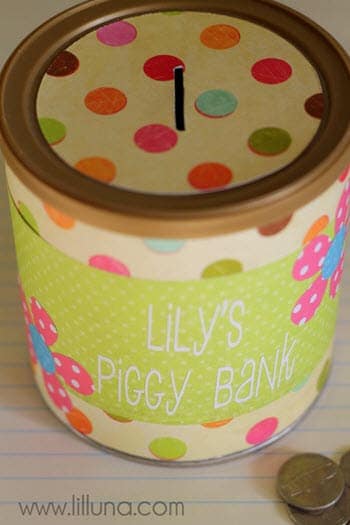 Jars to store dry foods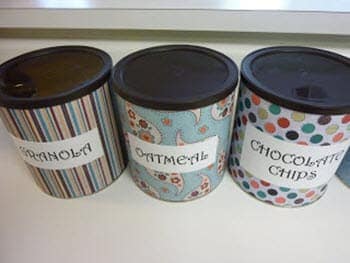 Image by Make–do.blogspot.com

Lanterns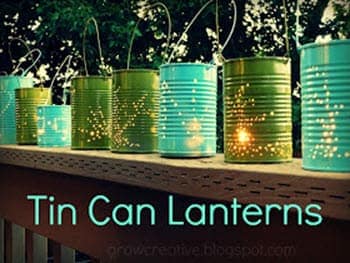 Image by GrowCreativeBlog.com

Headband organizer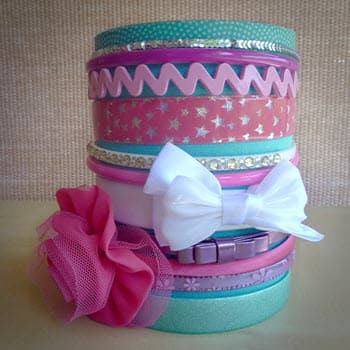 Image by The Organized Housewife

Playset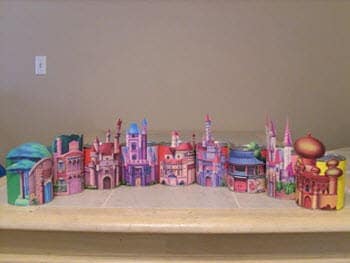 Image by RobbyGurl's Creations
For additional creative ideas on how to recycle or creatively reuse the packaging from your Neocate products, follow our Pinterest Recycling board.
We highly encourage you to recycle and reuse your Neocate cans instead of putting them in the trash to be thrown in a landfill. If you have used your Neocate packaging in a creative way, comment below, we would love to learn!
Published: 06/21/2017