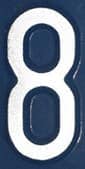 Although there are over 160 foods identified as allergens, eight foods account for 90% of all food allergic reactions[1]:
Milk
Egg
Peanuts
Tree nuts (such as walnuts, almonds, hazelnuts, coconuts, cashews, pistachios, pecans and brazil nuts)
Fish (such as salmon, tuna, halibut, bass, flounder or cod)
Shellfish (such as shrimp, crab and lobster)
Soy
Wheat
These foods are designated as "major food allergens" by the Food Allergen Label­ing and Consumer Protection Act of 2004 (FALCPA). FALCPA applies to all foods whose labeling is regulated by the FDA (both domestic and international). The law officially went into effect on January 1, 2006.
FALCPA:
Under FALCPA, food manufacturers are required to list major food allergens or any ingredient that contains protein derived from food allergens in simple, easy-to-understand terms. If the ingredient includes the name of the allergen that it contains (such as buttermilk or soy beans), this meets the FALCPA requirements. However, if the ingredient name does not include the name of the allergen (remember our blog about hidden allergens?), the allergen must be declared either in parenthesis next to the ingredient (for example, "flour (wheat)") or after the ingredient list (for example, "Contains soy").
Manufacturers are not required to account for cross-contamination. "Cross-contamination" or "cross-con­tact" occurs when a food contains a trace amount of an allergen as a result of coming into contact with other foods containing that allergen during the manufacturing process. For example, a milk-free infant formula may be made in the same manufacturing site as a milk formula. Although milk is not an ingredient of the milk-free formula, it may pick up some trace amounts of milk protein from the shared equipment. However, the manufacturers are not required to list milk on the ingredient list. If you have any doubts about a product, call the manufacturers and ask about the possibility for cross-contamination. If they can't assure you its safe, it may not be worth the risk.
Certain foods are not subject to FALCPA requirements. Foods that are regulated by agencies other than the FDA will have different allergen labeling requirements. Examples of such foods include:
Poultry
Most meats
Certain egg products
If you are unsure if a food is safe for your child, contact the USDA's food and poultry hotline. Also keep in mind that most alcoholic beverages are not subject to FALCPA requirements. This obviously isn't applicable to your little ones right now but it's a good thing to be aware of as they grow up.
FALCPA requirements only apply to foods sold in the US. Food allergen labeling requirements will vary by country so if you are traveling internationally, be extra careful to read the ingredient lists and look for hidden allergens.
Have you found the FALCPA requirements to be helpful or confusing? What tips do you have for finding top 8 allergy-friendly foods in your grocery store?
– Mallory West
---
[1] Food Allergy and Anaphylaxis Network. http://www.foodallergy.org. [Image: Flickr]
Published: 09/14/2010