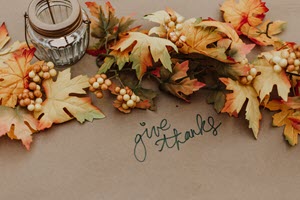 Hosting or attending a Thanksgiving dinner can be stressful for all of us but if your little one has food allergies, this day can be especially stressful. We've compiled a list of helpful resources to help you ensure a safe and enjoyable Thanksgiving feast.
Guides:
Food and Recipes:
The turkey is traditionally the staple of a Thanksgiving feast. Remember to check for hidden allergens that may be added during the processing or preparation of the turkey. Gravies and sauces may contain hidden allergens so check the ingredients. Below is a list of some allergy-friendly variations to the traditional thanksgiving dishes. Check out the recipes to make sure all of the ingredients will be safe for your little one.
Helpful Articles for Celebrating Thanksgiving with Food Allergies
Do you have any allergy-friendly recipes or holiday tips to share? Any question about recipe substitutions? Ask away!
Published: 12/09/2010