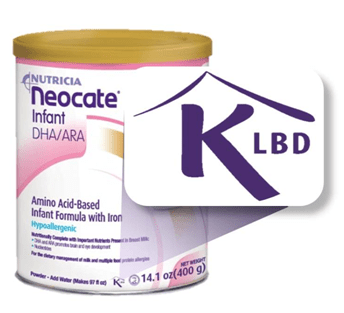 Keeping kosher can be difficult when providing for a little one or family member with food allergies especially during the holiday season. If you have questions about kosher foods or the kosher status of Neocate products and Duocal, we are here and ready to help. How to Read Kosher Labels
If you keep kosher and have food allergies, it can be challenging to navigate through the grocery store aisles. In addition, worrying about whether food labeled as kosher, like meat or pareve, is 100% dairy free and safe for your child with a milk allergy is stressful. That's why we've provided easy- to- follow tips for reading kosher labels, identifying dairy ingredients in kosher products, and keeping kosher with restricted diets. You can find the answers to your kosher-related questions in our "Kosher Foods and Milk Allergies" blog. 
Is Neocate Infant DHA/ARA Kosher?
Yes it is! Check out our blog post "Neocate Infant DHA/ARA Now Kosher" to learn more about the formula and the kosher certification process.
Are other Neocate Products Kosher?
Check out our "Is Neocate Kosher" blog post to learn more about the kosher status of other Neocate products and Duocal. We've also laid out some useful information, about the Kashrut Division of the London Beth Din.
We hope our Kosher Blog Post Round-Up has addressed your concerns about keeping kosher with food allergies. If any of your questions went unanswered, please let us know! The Neocate team will  be there for you and your family. 
– Kendra Valle, RDN, LDN
Published: 12/03/2015