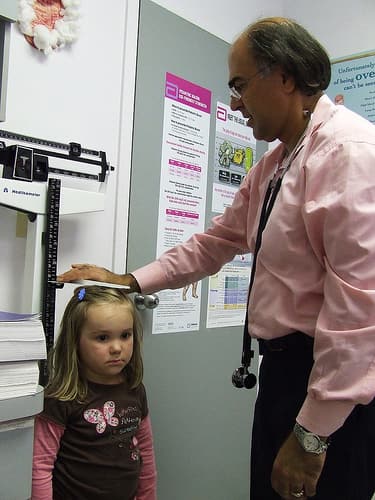 Nutrition plays an important role in proper growth during childhood.  Children with food allergies must restrict certain foods from their diet, which may make them susceptible to nutritional deficiencies and growth problems. In addition to restricting allergenic foods, some children with food allergies have feeding problems which further restrict their nutritional intake.
In 2002, the Journal of the American Dietetic Association published research showing that children with two or more food allergies were on average shorter than children with just one food allergy (based on height-for-age percentiles)[i]. Children with milk allergy and/or multiple food allergies were found to consume less than the recommended intake of Calcium in comparison to children without milk allergy and/or with just one food allergy.
In order to avoid nutritional deficiencies and growth problems, experts from the Elliot and Roslyn Jaffe Food Allergy Institute at Mount Sinai School of Medicine recommend that children with food allergies consume appropriate alternative nutrition sources  in order to fill in for the nutritional gaps in their diet and avoid deficiencies[ii]. They also recommend regular growth monitoring to detect and address any growth problems.
If your child has food allergies, ask their physician to recommend safe alternative foods, formulas, or supplements, or if need be, refer you to a registered dietitian nutritionist who can come up with a nutrition plan tailored for your little one's needs. If your child has feeding problems which restricts his nutrition intake, check out our post on feeding tips, and ask the doctor about whether feeding therapy may be helpful. With proper nutrition and feeding support, you can help your child to avoid nutritional deficiencies and growth problems.  
Published: 07/11/2013