Happy 1521st Valentine's Day! As everyone around the country celebrates, we would like to help bring awareness to a new movement started by KidsWithFoodAllergies.org to help spread awareness and encourage inclusiveness around celebrating Valentine's Day. How does it work? Similar to the #TealPumpkin project for Halloween, the #TealLove movement encourages non-food gifts and treats to be exchanged for Valentine's Day.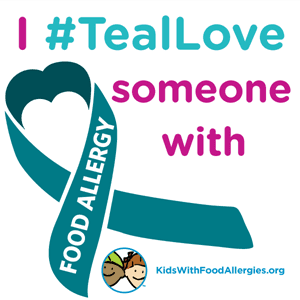 And while some classrooms are encouraged to cut back on sharing candy or bringing baked goods to share, if you are looking for tips on how to start a conversation with your school about food allergies, here are some great tips shared by Food Allergy & Anaphylaxis Connection Team: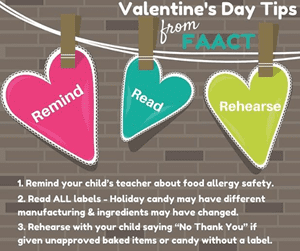 For additional safety tips on preparing food, hosting parties or giving gifts, read through Celebrating Valentine's Day Safely Tips.
If you need inspiration today for allergy-friendly treats that help incorporate Neocate products, don't forget to browse our recipes page.
Published: 02/14/2017