When traveling with Neocate, there is always a lot to consider when planning a trip. Where will you go, how will you get there, who will join you in your adventure? Traveling with a food allergy adds yet another caveat to the plan. What will you eat and how much Neocate will you need to bring?
Some parents wonder about the best way to bring and travel with Neocate.  Some become concerned about the high temperatures during summer months and whether this will be a problem when transporting Neocate. We also get questions about obtaining Neocate in other countries.
Ready:
Planning is the key to success when traveling with Neocate.  Lodging and transportation plans are always on top of the list. For those of us in the food allergy community, food and formula plans are also a top priority.
You will want to be ready for your trip to know restaurants in the area that can accommodate your food allergy needs. An excellent place to start is by reviewing our recent blog on Food Allergies and Dining Out to help you prepare for your travels. 
You will also want to calculate how much Neocate you will need for your trip. This is not the time to be conservative. When calculating the amount of Neocate formula, you will need for the entire flight; it's best to add extra for any unexpected delay you might encounter.  For example, a Neocate family contacted us because their plane was delayed in a different country and ran out of the formula. Without a buffer of formula, they had to look for a local pharmacy to get a refill. Save yourself the stress and headaches by planning and packing extra. 
Example how to calculate how much Neocate you might need on your trip: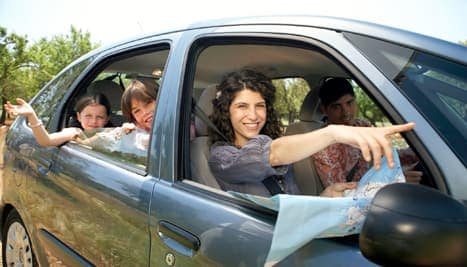 First, start by asking how many ounces of formula does your baby drink each day? Multiply this by the number of days you will be gone, including the travel days. For example, if you'll be away for seven days total, including travel days, and your baby drinks 20 oz per day, you'll need 140 oz throughout the trip. Each can of Neocate yields 85 fluid ounces (at the standard dilution of 20 calories per ounce), so you divide 140 by 85 and round up. So you'll need about two cans of formula for the trip. Now that you know the number of cans you will need, I recommend packing an extra can just in case of travel plans change unexpectedly.
If you are like me and take a bit of time to return to your usual schedule after a vacation, then additional formula might come in handy. You may also want to consider how much Neocate you will need to carry you through the following week or even two weeks after your vacation as well.  
Set: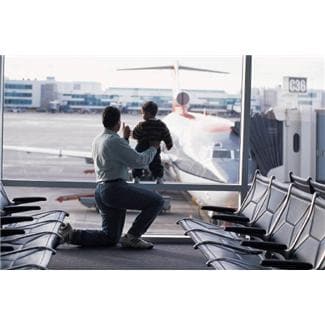 Now that you know how much Neocate you will need for your trip, time to plan how you will travel with your formula.  The decision to make at this stage, should I pack it or ship it?
If your travel plans make it possible, you can pre-order Neocate ahead of time and have it shipped to your desired destination. View available Neocate products.
Shipping product ahead of your arrival:
Shipping product ahead of your arrival may help lighten the load of what you will need to pack and carry with you, which can be especially helpful when traveling by plane.  If you decide to go with this route, consider packing some emergency supplies with you just in case. Going this route will also require for you to call your destination to alert them that you are expecting a package and provide any other instructions that are needed for storage.
If you decide to pack and travel with Neocate products, make sure you check the Transportation Security Administration (TSA) guidelines for what you can carry onboard and through security and onto your flight.  TSA has regulations about flying with liquids for you or your family member. The formula, breast milk, and juice for infants or toddlers are permitted onboard. Older individuals (older child, teen, or adult) may also travel with Neocate.
Travelers must tell the TSA officer at the beginning of the screening process that they wish to bring formula, breast milk, and juice over 3.4 ounces in their carry-on bag when traveling with Neocate.
These liquids do not have to fit within a quart-sized bag like other liquids. The formula, breast milk, and juice are X-rayed, and you can't take with you more than 3.4 ounces. Ice packs and other accessories required to cool formula, breast milk and juice are also permitted through the screening checkpoint but may be subject to additional screening. 
 If you or your loved one is older, it may also help to bring a doctor's note explaining that Neocate is medically necessary.
TSA recommends that if you plan to travel with large quantities of medically necessary liquids, you should coordinate your screening by contacting a Passenger Support Specialist before your flight. Since guidelines for traveling can change at any time, it's best to review TSA guidelines for traveling with medications including liquids and TSA guideline for traveling with children to have a clear understanding of traveling with breast milk and formula such as Neocate. 
Bring enough formula for the flight and a little extra for the unexpected in your carry-on bag.
Refrigerate Neocate for up to 24 hrs or store at room temperature for 4-hours. So if you have a long flight, bring a little cooler for your bottles. 
Enlist your family to help in packing the Neocate you will need to keep on hand while traveling.   
Whether traveling by plane, train, car, bus, or boat, you want to pack some extra to avoid running out. 
Want about packing?  Here are some tips and a checklist of items you will want to include:
Packing Checklist:
Epinephrine & Medications – Making sure to keep medications and your epinephrine auto-injector with you will be useful if they are needed during transit, but will also ensure that should something either delay or inhibit your luggage from meeting you at your destination that you have medications on hand. Pack extra and unexpired epinephrine. Have it handy at all times and get an insulated carrying case to prevent it from getting too hot or cold.
Allergy Cards for traveling with Neocate – Having allergy cards ready for those who might want or need them such as airline staff, restaurant staff, or even family members can help provide a clear outline of the types of foods that will cause your little one to have a reaction.  Our Neocate Footsteps App can help you create an allergy card if needed. Read more about the Neocate Footsteps App.
Antibacterial Wipes

Allergy-friendly snacks –

Snacks are always a good idea when you travel as you never know when a delay or change in plans may happen, and you will need a meal. Going with food allergies makes this even more critical as you may not have access to items that are appropriate for you.  Check out the TSA Guidelines for Food allowed if you plan to fly for the most up-to-date information on regulations.

Games, reading material, or entertainment. Parenting hack:

One of the mom's on our team Giftwrap old toys to make her toddler feel like they are getting a present.

Diaper Bag

Financial documents and items 

Wallet, purse, cash, ATM cards, any other financial documents you will need

All travel documents

including your ID, passport, and ID for your children if required

Printouts of all reservations and itinerary (for when you can't find that Wi-Fi connection)

Neocate
Craving additional prep tips? We have ideas from friends who can help.  Read about Gina Clowes, founder of AllergyMoms.com, who has traveled with food allergies herself.  Read her Food Allergy Travel Tips.
Webcast: Laurel Francoeur, JD, and Matthew Greenhawt, MD, MSc.
Webcast Subject: Legal restrictions, disability issues, TSA regulations, peanut dust, and inhalation studies. 
Go traveling with Neocate: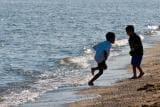 Finally, time to get out and enjoy your trip. Should you find that you need more Neocate along the way, use this Find a Pharmacy tool from our website to help you located the Neocate you need.  Please call the pharmacies to be sure they have Neocate product you need in stock now. If not, keep in mind that Neocate products can be special ordered with a doctor's recommendation.
Keep in mind:  All unopened Neocate should be stored at room temperature in a cool, dry place.                                                                                                                   
In case you are concerned about the safety of Neocate while traveling:
Short periods of exposure to high temperatures Do Not damage the product. 
---
Several days or weeks.
If you are traveling with Neocate, you might be wondering whether Neocate can be purchased internationally. The short answer is maybe. Neocate is an international product but is not always readily available. Every country has different processes for obtaining Neocate (through a doctor, pharmacy, mail, etc.). You should not assume that it is easily obtainable. In most cases, it is easiest to bring along enough formula for your trip.  
If you are going to another country for an extended amount of time and don't think you can bring a significant enough supply with you, call Nutricia's global office or the office of the country where you are heading to see if you can purchase Neocate locally. 
If you are traveling within the United States, there are several ways you can find our products:
What other Neocate questions or concerns do you have when you prepare for your family for Summer travel?  How do you make to travel with Neocate?
Share your stories, tips for others, or even pictures in the comments below. 
–Kristin Crosby MS, RDN, LDN