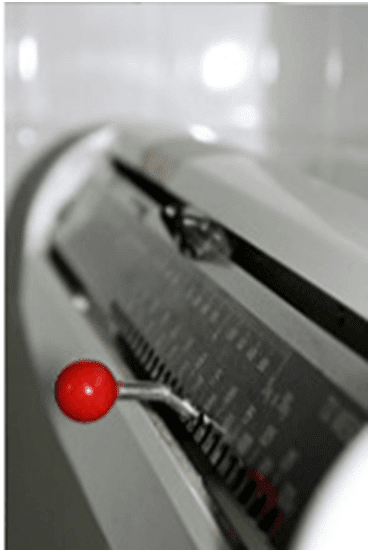 As we continue with our series on possible cow milk allergy (CMA) symptoms, today we will be looking at respiratory symptoms and failure to thrive (FTT) symptoms. 
But first, you may want to refer back to our first segment in the series and to the video Rob and Mallory created (8 Common Signs of a Cow Milk Allergy) that's been pivotal to each of our discussions.
Respiratory Symptoms
Children may exhibit different types of respiratory symptoms when they have a cow milk allergy. These can generally fall into two types; either mild or severe.
Mild forms of respiratory issues– These include runny noses, sneezing, and small amount of nasal congestion. These are symptoms similar to what you might see when your child has a cold.
Severe forms of respiratory issues– While colds don't appear to be an alarming concern, a child experiencing a severe respiratory symptom such as shortness of breath or wheezing needs immediate attention.  Shortness of breath may appear as sudden and/or severe gasping or difficulty breathing.  Your child may look to be in pain and frightened.  Wheezing is a symptom noted by a whistling or rattling sound in the chest when a child is trying to breathe.  Both symptoms indicate a child's air passages are obstructed.  If your child appears to be having a severe respiratory symptom, you should seek medical assistance right away.
Severe respiratory issues are also symptoms experienced with asthma.  Mallory has written several previous blogs related to allergies and asthma that may be worth another look.
When we think of food allergies, the most severe respiratory symptom of all is the shortness of breath that can come with anaphylaxis. Anaphylaxis is a sudden reaction to a food allergen that requires immediate attention, as the trouble breathing can escalate quickly into a life-threatening situation.
Failure to Thrive
Last week, Kendra talked about the CMA symptom of slow weight gain,  which can lead to the diagnosis of Failure to Thrive.   FTT is a condition in which a child's weight or rate of weight gain is significantly below other children of similar age and gender, or if a child is losing rather than gaining weight.  Most infants double their weight in 6 months, and triple it by 12 months.  Not growing and/or losing weight is a serious condition. We have several previous blogs that provide more detailed information on this condition.
The root cause of FTT can vary.  It could be a faulty use of nutrients, or perhaps an increased need for nutrients.  Contact your child's health care provider for assistance in determining the cause, and directing the treatment path for this condition.
–  Jody Long-Benitz, M.S., R.D.
Part 1 of 4 – Diarrhea, Vomiting
Part 2 of 4 – Skin rashes, Extreme fussiness
Part 3 of 4 – Slow weight gan, Gas (Flatulence)
Published: 11/03/2015