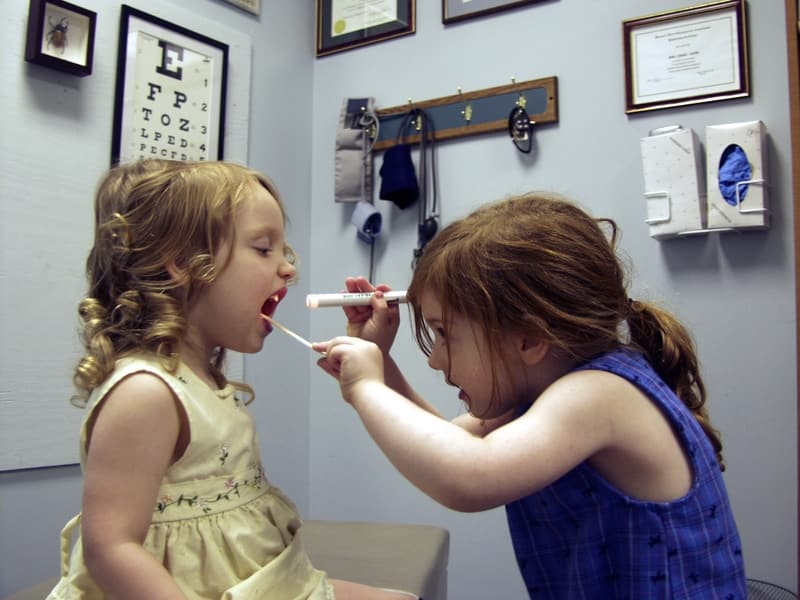 You probably remember, like I do, dreading trips to the doctor as a kid. It seemed like nothing good came from those visits, except maybe a lollipop if I was well-behaved. Unfortunately, children who depend on Neocate have conditions like cow milk allergy and eosinophilic esophagitis(EoE), which can mean more doctor visits than usual. Those visits can involve some unpleasant tests. Here are some steps you can take to make those trips less scary for your little one.
Be Prepared
If nothing else, it can help you focus more on your little one and less on paperwork. Check out our previous blog that lists things you can do ahead of time to make the visit easier, especially when seeing a new doctor. You can also prep for your visit by tracking your child's progress using our Neocate Footsteps app.
The more prepared you are, the less stress you feel. The less stress you feel, the less stress your child will feel. Also, try to schedule the visit around meals and naps, when your little one won't be tired or hungry.
Help Your Child to Prepare
It may seem silly, but simple things, like showing your little one what to expect, can make a big difference. First tell them, in simple terms, what the visit will involve. You may be able to read them a book (like the Grand Tales of Gus the Esophagus) or watch a video about going to the doctor. It could even help to drop by the office ahead of time (to pick up paperwork) with your child, so he or she can become familiar with the office. Your child might enjoy role-playing a visit too. For example, playing with a toy doctor kit may help them be more comfortable around medical instruments.
At the Office
On the day of your visit, ask your child which favorite toy, stuffed animal, or doll he or she wants to take along to provide comfort. Choices help children feel like they have some control. The doctor can examine the doll first, then your little one. This is a great way to show your child what to expect.
Many of us learn to associate the white lab coat with doctors at a young age. Seeing the coat can make us anxious. Many pediatricians do not wear one for this and other reasons, but if your child's doctor does, you can ask them to remove it before coming in the room.
During the visit, remain calm and relaxed, since your child watches you to see how to behave. Give reassuring words and gentle contact during the exam. A distraction can also help, especially with shots. If you're able to take a video game or a movie, this can take your child's focus off of the shot itself.
After the Visit
If possible, try to plan an activity that your little one enjoys after the visit. That way, going to the doctor becomes associated with something fun that is an activity to look forward to. After the visit is also a great time to break out the toy medical kit again, as this allows your child to think about the visit during play time.
What tips can you share with other parents to help make doctor visits less scary?
– Rob McCandlish, RDN
[Photo: Microsoft Images]
Published: 11/10/2011