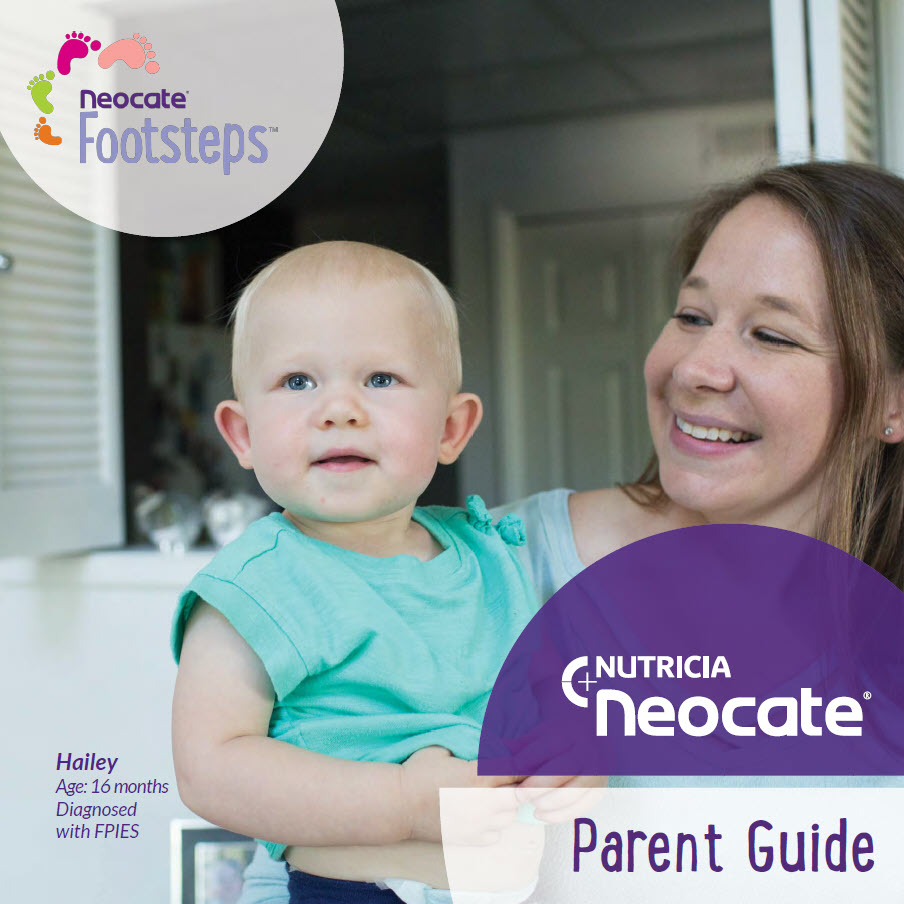 In May we introduced you to our Neocate Footsteps program which provides a comprehensive set of support tools for you along the food allergy journey. As part of the Footsteps program we are launching a  Neocate Footsteps Parent Guide. This new guide gives you more detail on food allergies supported by Neocate. Additionally, the guide provides tips to help you overcome any bumps in the road.
Download the Footsteps Parent Guide Now
Here are some topic areas covered by the Footsteps Parent Guide:
Food Allergies Explained – Helps explain food allergies and the various conditions Neocate helps with
Insurance Reimbursement – Learn how our Navigator program can help you get insurance coverage for Neocate
Managing Food Allergies at Home – Tips and tricks for changing your routine at home as you adjust to a new lifestyle with food allergies
Stepping out with Food Allergies – Tips on how to adjust your routine outside of home and protect your child with food allergies when they set into social situations
Neocate Footsteps is here to help and support you at every step of your food allergy journey. Make sure to download your copy of the Footsteps Parent Guide today. Don't forget to check out other components of the Footsteps program. 
Neocate Footsteps Program Components: