Are you going on vacation with your family this summer? Traveling with allergies can be daunting, but that doesn't mean you need to avoid travel altogether. Take steps to minimize the chance of you or a loved one having an allergic reaction while on the road. Whether you're traveling by car, plane, or train, transporting Neocate requires preparation. Follow our checklist to make sure that you are prepared for your journey.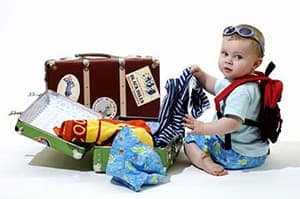 Don't forget to pack:
Epinephrine auto-injector
Allergy cards
Antibacterial wipes
Diaper bag: Check out our

blog post

on what to pack.
Neocate: Make sure to pack enough to last your entire trip!
Medications
Cash, ATM card, or traveler's checks
Printouts of reservations
Travel tips:
Plan ahead of time. Make sure you have the right amount of Neocate to last your entire trip. You don't want to have to call pharmacies to locate formula while you are relaxing with your family!
If you are flying, read the TSA policy. They have strict limits about flying with liquids and powders. You might want to consider packing Neocate in your checked bags to avoid the hassle. Make sure you have enough formula in your carry-on to last you the entire flight. It might be easier to bring a small cooler for your bottles!
Pack your snacks. If you are flying, there are select food items that can be taken on board within your carry-on bag, which include fresh whole fruit, like oranges and apples. Wrapped sandwiches, bags of chips, and pastries are usually okay, so long as the items are sealed properly. If you are unsure what is allowed and what isn't allowed, see

TSA's official list of prohibited items

. 
Pack epinephrine. Pack epinephrine auto-injectors in your carry-on bag, as checked bags can be subject to rough handling and hot temperatures that could render it ineffective. As a precautionary measure, carry the prescription label from the pharmacy and a note from your doctor acknowledging the food allergy. 
Pack your allergy card, and copies if you have them. Having an allergy card to provide to flight crew and like staff will provide a clear outline of the types of foods that can cause your little one to have a reaction. If you unsure how to create one, we made it super simple using the

Neocate Footsteps App

.
Lastly, remember to have a great time! Here are some inspirational images other Neocate families have shared with us as they were getting ready on their trips.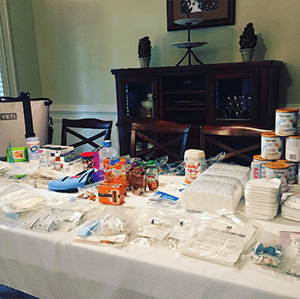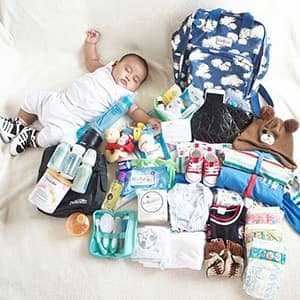 If you have any additional travel tips or would like to share your packing photos, feel free to comment below or post them to our Facebook page. Have fun, and stay safe on your travels this summer! 
Published: 07/21/2016