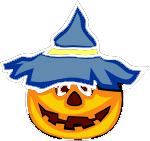 Costume? Check. Pumpkins? Check. Chocolate bar? Oh no! If your little one has food allergies, unfortunately, this is probably what you are thinking.
Holidays like this – with so much candy and goodies – can be tough for kids with food allergies (and tough for parents who want to make sure their child enjoys the day). Many of the candies and foods during Halloween contain milk, milk products, and other food allergens. But it is possible to make sure Halloween is both safe and fun for your food allergy kids.
Of course, safety always comes first. But our goal is for you and your family to have a healthy and happy Halloween! Check out the following tips.
First, let's talk about safety:
– Be prepared in case an emergency happens. Have a set plan in place that all participating people know about before the activities begin.
– Be sure to talk with teachers/other parents about what needs to be done to ensure your child's safety at any Halloween parties or school activities.
– Remember, even a little bit of a food allergen can cause a reaction. Talk with your child so that he/she understands the dangers of taking just a small taste of a food he/she might be allergic to.
– If prescribed, always have Epinephrine on hand in case your child has a severe reaction to one of the food allergens.
Now to the fun stuff:
– Have non-food items on hand for your kid to have fun with. Think dollar store toys, stickers and coloring books.
– Plan an alternative activity from trick-or-treating. You can have a Halloween slumber party or a scavenger hunt in your allergy-free home.
– Prepare a container full of safe treats to give your child after he/she has gone trick-or-treating. That way, they can have something to look forward to while out with their friends.
– Consider having a "swap-party" where your child can swap candies he cannot have for "allowed" candies. This way everyone gets what they want!
– Some kid's food allergies are so severe they rely on an elemental formula like Neocate®—which means they either can't have any food at all or limited food amounts and types. In these special cases, you can put their formula in a festive cup or mix it with ice for a fun slushy, but you really want to focus on the activities.
To prepare further for Halloween and the upcoming holiday season, check out more tips/resources from Kids with Food Allergy and Allergy Moms.
Any spooky questions? I'd love to answer them!
Be well,
Dr. Y
Published: 10/14/2008