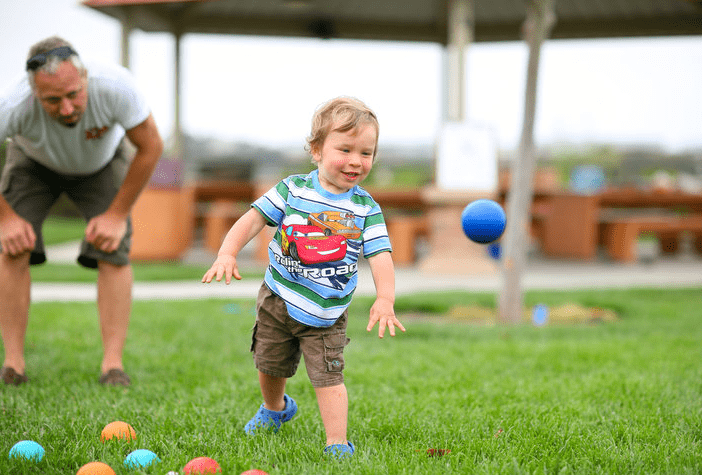 "Supercalifragilisticexpialidocious"
According to the Oxford English Dictionary, the meaning of this 34 letter word, made popular in Disney's Mary Poppins, means extraordinarily good, and wonderful. Whether it's low-key or action-packed, the Thanksgiving holiday weekend provides the perfect opportunity to relax, connect and have some food allergy free family fun. Take a look at the following ideas for Thanksgiving, and see if you can make Supercalifragilisticexpialidocious your Thanksgiving weekend word!
1.   If the weather outside is delightful, then consider spending a day at a State or National Park. Not sure if there is a park in your area? See what's near you by visiting National Park Service website. Through a collaborative effort of many agencies and organizations, this websiteprovides information on both National and State Park resources in all 50 states.
Do you have a 4th grader in your family? As a part of the National Park Foundations 'Every Kid in a Park' initiative, families get an opportunity to experience our country's natural treasures, rich history and vibrant culture FREE OF CHARGE! Get the Every Kid in a Park pass, good for the 2015-2016 school year until August 31, 2016. It provides free access to national parks, forests, and wildlife refuges, plus much more!
2.     Who doesn't like a treasure hunt? Going to new places and hunting for treasure is more fun if your family is geocaching. Geocaching is an outdoor treasure hunting game that uses GPS-enabled devices. Participants navigate to a specific set of GPS coordinates, and then attempt to find the geocache (container) hidden at that location. This website provides Geocaching 101 assistance.
3.     What about a local outdoors event or activity? These local activities help families strengthen their bonds, learn about teamwork and encourage sportsmanship. Like the ad says, "Just Do It" or as the song goes, "You got to move it, move it!" For more ideas in your area, check out this website.
4.     You need not venture any further than your own backyard to have a blast! Consider backyard bowling, stargazing, outdoor movies, a nature-based scavenger hunt, or even a bonfire with smores (if your location allows it!). Parents magazine and Pinterest are full of ideas for family fun.
5.     Volunteering can be a great option for you, your family and those you serve. Not only does this help to make a difference, it can teach a sense of civic responsibility, compassion for others and gives a sense of fulfillment in return. A few examples of opportunities for service volunteering around the Thanksgiving holiday include helping the homeless, the sick and disabled, the elderly, children, animals, and the environment. Check out this guide for finding a volunteer opportunity your family will enjoy. Also PBS Kids offers this great guideon how to ZOOM into Action.
6.   Does the cold weather have you stuck inside? Consider this as an opportunity to get an organizing chore or house project done. Chores are a good way to keep kids busy and teach them the value of hard work. Remember, age-appropriate tasks are important. Learn more about this tip here.
There are many ways to make it fun! Here are a few tips to help you get chores done:
Use a chore jar to decide on what chore each person does.
Turn on some music and sing along or dance while your family completes their tasks.
Set a specific time frame for the work, and give rewards for efforts and accomplishments.
More great ideas on making this fun can be found here this website.
7.  Who in your family knows when the Thanksgiving holiday was created, who it honors and how traditions came to be? This is a good opportunity to share a little history lesson with your family. Check out this government website with all kinds of information and fun facts.
What will you do to make your Thanksgiving holiday weekend Supercalifragilisticexpialidocious?
-Jody L. Benitz, MS, RDN
Published: 11/17/2015