** THIS BLOG POST HAS BEEN DEPRECATED, NEW CMA BLOG POST IS UP: 8 SIGNS OF CMA**
With the rise in food allergies among children, it is increasingly important for parents and caregivers to recognize the signs and symptoms of food allergies. Among foods that are common allergens, cow milk allergy (CMA) remains the most prevalent in infants and children.
In the following video, "8 Signs of a Cow Milk Allergy," our nutrition specialists Rob, RDN and Mallory break down eight of the most common signs of CMA, which were provided by a pediatric allergist.
Click the image below for the video: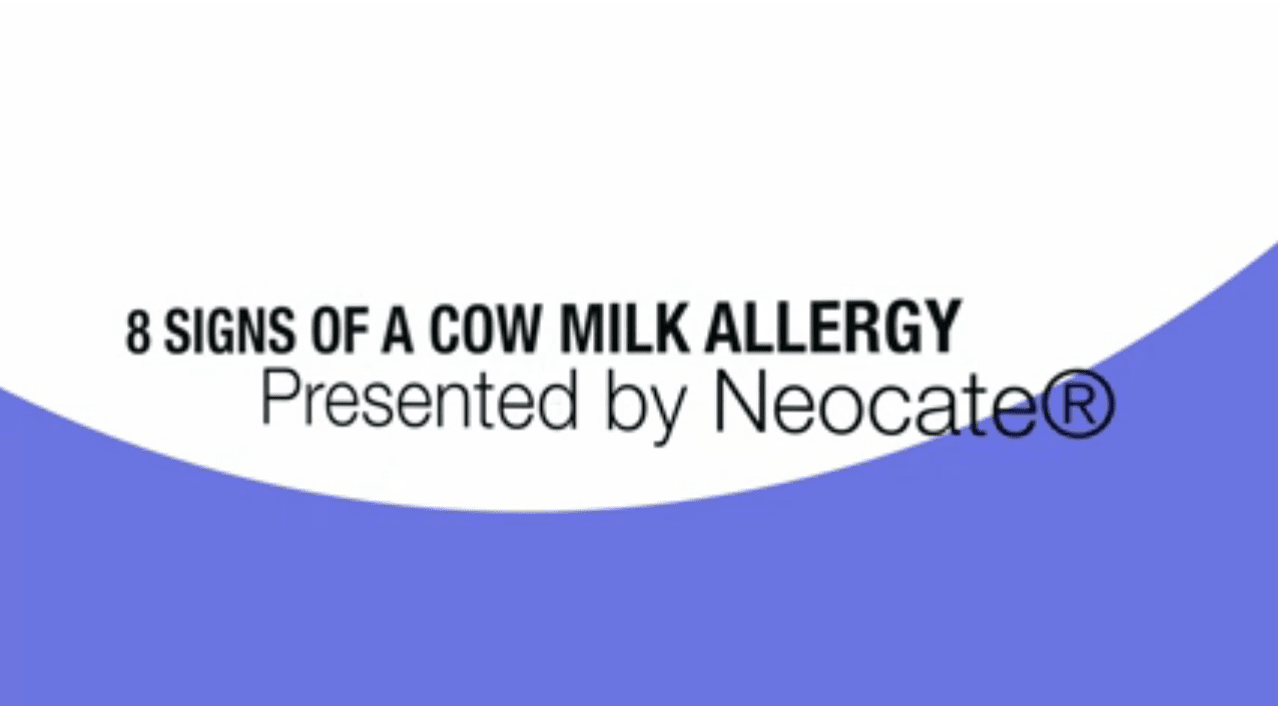 For more information on cow milk allergy, check out the following resources:
– Christine Graham-Garo
Published: 03/23/2015