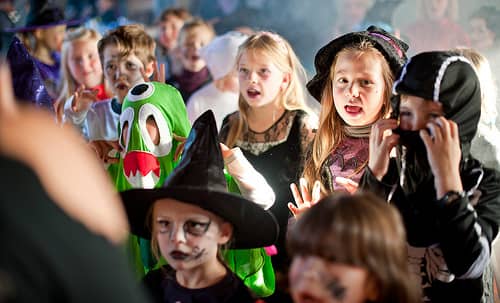 Halloween can be extra "spooky" for parents of children with food allergies. For today's post, I've collected some tips, resources, and recipes to help ensure that your family has a safe, happy, and allergy-friendly Halloween.
Tips & Resources:
Kids with Food Allergies (KFA) has developed an amazing Tips to Safely Celebrate Halloween with Food Allergies resouce which includes:

Halloween tips for at home: hosting a party, enlisting help of others, trading unsafe treats and ideas for a food-free Halloween
Halloween tips for at school: discussion with parents and teachers
Trick-or-treating checklist
Examples of non-food treats
Fun ways to celebrate

KFA's guide on how to read Halloween candy labels is also extremely thorough and helpful!
Join the Teal Pumpkin Project!
Food Allergy Reserach & Education (FARE) started a campaign to help raise awareness of food allergies and promote inclusion of all kids on Halloween. Included are helpful ideas for non-food treats! Join the Teal Pumpkin Project and help create a safer, happier Halloween for everyone!
Recipes*:
Have some tips, resources, or recipes of your own? Share them here or on our Facebook page: www.Facebook.com/Neocate. We'd love to see some Halloween photos of your kids as well!
–Mallory West
*Please keep in mind that these recipes are "allergy-friendly" and not necessarily "allergen-free". Be sure to check the ingredients to ensure each recipe is appropriate for your child's food allergies. If you are unsure, consult with your child's health care professional.
Photo: Flickr user- http://www.flickr.com/photos/vdrg/
Published: 10/26/2015