November has a lot of celebrations, some you know and some you might not be aware of. You might have heard of Thanksgiving and maybe even Movember movement to raise awareness for men's health. But, did you know that November is also National Epilepsy Month?
What is Epilepsy?
According to the Epilepsy Foundation:
Epilepsy is a neurological condition, which means it affects the brain, the main part of the nervous system. Epilepsy is a medical condition in which someone has recurring seizures.
It is estimated that 2.9 million people in the United States are living with epilepsy. This condition can occur at any age, however it is more likely in children under the age of 2 years old and adults over the age of 65. Epilepsy is the 4th most common neurological disease after migraine, stroke, and Alzheimer's disease.[1]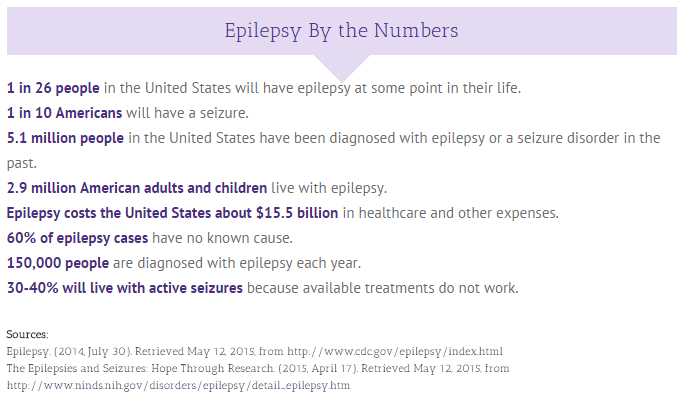 Common Epilepsy Symptoms
Epilepsy is a medical condition in which someone has recurring seizures. The following visual guide helps identify how to recognize common symptoms of a seizure and outlines first aid steps: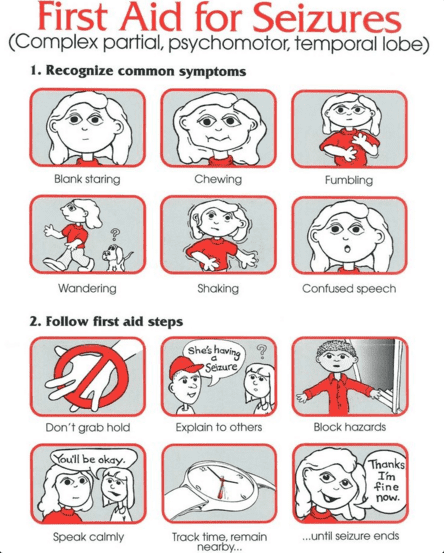 How is Epilepsy Treated?
Some epilepsy cases are treated with medication. However in about 30% of cases, patients do not respond to medication and may be recommended a surgery or try dietary therapy in the form of Ketogenic Diet.
·         Top Five Books for Parents Learning About the Ketogenic Diet for Epilepsy
·         Dietary therapies for epilepsy and seizures
Here's another overview from our sister brand KetoCal that provides a bit more information about Epilepsy and one way Ketogenic Diet can help those patients suffering from epilepsy.

How You Can Get Involved
There are a lot of great organizations that provide information on how to get involved advocating for the condition, raise public awareness and raise funds. Here are few you can check out today if you are interested in getting involved:
·         Epilepsy Foundation of America
·         National Seizure Disorder Foundation
–Irina Kabigting
Published: 11/05/2015