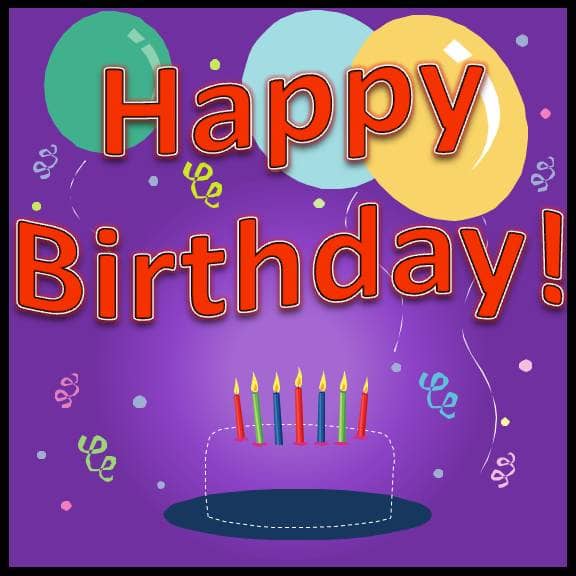 As we've mentioned before, mixing food allergies and birthday parties requires a bit of effort.  This includes both hosting a birthday party (with guests with food allergies) and sending your food-allergic child to a birthday party.

We wanted to round up a few recipes that could provide a potential solution. It would also be great to have an allergen-free dessert, whether you're hosting the party or sending your little one to a party.  This way everyone can safely enjoy a treat.
Cakes & Baked Goods
Most cakes and baked goods call for dairy, eggs, and wheat, which are three of the top eight allergens.  In fact, fish and shellfish are the only two of the top allergens that do NOT regularly appear in baked goods! Here are a few alternatives to a traditional birthday cake that could make a great stand-in.

On page 14 of the Neocate Food Allergy Cookbook, there's a great recipe for a frosted birthday cake, made with a cake mix from Cherrybrook Kitchen – free of dairy, nuts, and eggs. But don't count out serving cookies, brownies, bars, cupcakes, or cobbler, all of which appear in the same great cookbook. Another great place to check is the Kids with Food Allergies website, which offers a variety of recipes.

Not interested in handling the baking yourself? There are companies that can bake a great, safe alternative and have it shipped straight to you, candles not included. You can also check grocery stores that cater to special dietary needs, such as Whole Foods.
Delicious Desserts
Who says that an equally delicious dessert can't make a stellar stand-in for cake? Not us! Here are some ideas for other great foods that most kids would never refuse.

See our Neocate Recipes page for allergy-friendly ice creams and puddings.  Also check back into the Neocate Food Allergy Cookbook for great shake and smoothie recipes, many submitted by parents.  If you really feel like going all-out, you can use one of these frozen desserts alongside a baked good, in place of the usual cake and ice cream.

Feeling REALLY adventurous? Try your hand at a homemade ice cream cake by combining recipes for an allergen-free ice cream, cookies, and frosting.

What have you used in the past when the traditional birthday cake wouldn't do? Let us know in the Comments section below.

– Rob McCandlish, RDN
Published: 08/23/2011