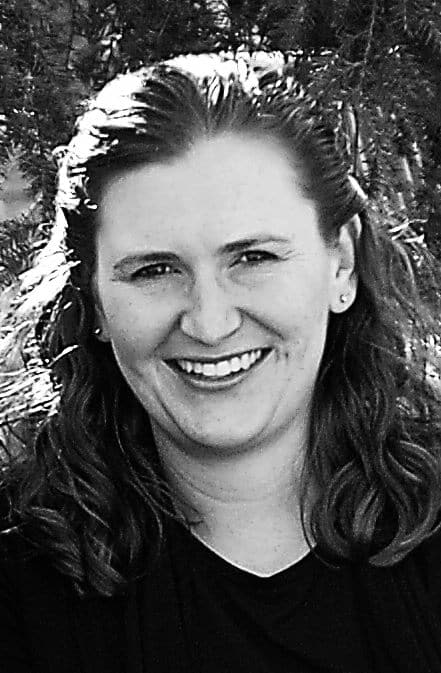 Rachel is a mother of two, and is married to her husband, Brent. Her son has life-threatening allergies to dairy, egg, peanut, carrot, celery, and pumpkin.  She blogs at Mom Vs. Food Allergy, home schools her children, and is a No Nuts Moms Group Support Group Leader.  It is her passion to encourage other mothers and caregivers in their food allergy journey.  Follow her on Facebook, Twitter, and Pinterest.  
It seems that the world is crazy for dairy, dairy, and more dairy!  I'll be the first to admit that I love a delicious slice of cheese. Once my son was diagnosed with a severe, life-threatening dairy allergy at nine months old, sitting down to make that first grocery list post-diagnosis was quite difficult. Four-and-a-half years later, we're getting used to living and cooking without our beloved dairyladen recipes.
Where is dairy hiding?
Dairy hides in all sorts of products, and not just food products. I polled readers of my blog, Mom Vs. Food Allergy, for places they had found dairy and here's what they came up with:
•    Allergy medications
•    Asthma inhalers
•    Soap
•    Clothes (yes, this is for real)
•    Hot dogs
•    Bouillon cubes
•    Antibiotics
•    Instant rice
•    Fresh, whole turkey
•    Baby lotion
•    Fresh chopped basil (in squeezable tube)
•    Taco seasoning
•    Salt & vinegar chips
•    Dramamine
•    Wine
•    Deli meat
•    Chicken broth
•    Theater paint
This list is really just the beginning, and is dependent on brands, certain flavors, and where things are processed.It does reveal, though, just how many products that need to be on your radar as someone dealing with a dairy allergy. It's a perfect reminder to read every label, every time.
How do you avoid dairy?
•    Read every label, every time
•    Use safe substitutions for milk
•    Be on the lookout for words such as "creamy"
•    Know alternative words for dairy such as whey, ghee, and casein. 
•    Don't eat food that doesn't have a label
•    Be conscious of cross-contamination
What are safe dairy substitutions?
Thankfully, there are many dairy alternatives these days. I'll never forget when I discovered vegan "cheese"that allowed me to make favorites like Macaroni-n-"Cheese" and Goldfish crackers for my then preschool son. I really thought I'd died and gone to dairy-free heaven. Here are my favorite brands for living a dairy-free life to the fullest:
•    Daiya Foods (frozen pizza, cream cheese style spreads, and shredded, sliced and block "cheese")
•    So Delicious Dairy Free (ice cream, yogurt, and milks that are coconut based.  They produce some nut products as well, but have a great allergen statement on their website)
•    Silk (milk and yogurt from a variety of dairy free sources.  Read labels if you have other allergies)
•    Tofutti (dairy-free soy based products)
**If you have more than dairy allergies, please read labels carefully and call companies if you are uncertain about cross-contamination
What are some resources for dairy-free living?
•    Go Dairy Free (book and website)
•    Vegan Cooking & Baking Books
•    The Neocate Food Allergy Cookbook
Living with a dairy allergy can be challenging. If you are diligent, you still can live a healthy life that is full of tasty treats and meals.  My most important tip of all, is to ALWAYS carry your epinephrine (call 911 after administering), asthma medication, and antihistamine. Also, read every label, every time to stay safe while managing your dairy allergy. Lastly, focus on the foods you CAN have to have a positive outlook on living a dairy-free life in a crazy-for-dairy world.
Published: 12/16/2014