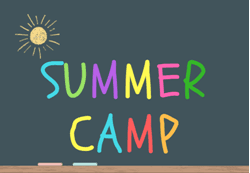 Planning is always the key to success and essential when your little one has food allergies. Let's discuss some tips and resources to help you research summer camps for your little one to be sure both your child and the camp are properly equipped to successfully manage their food allergies.
Questions that will need answers:
What is the camp menu and options for allergy-friendly alternatives?
Do they have a dedicated place for allergy-friendly food or snacks to be stored?
Is there a dedicated place to store epinephrine at camp?
Ask: is your child allowed to bring packed lunches/snacks? What about potential allergens from the other campers that will be attending camp with your little one?
Is there a food allergy management plan for the camp?
Is there a designated area for little ones with food allergies to eat?
What kind of camp staff are available for your child? Is there a healthcare professional on-site?

If so, what are the healthcare professional's credentials, responsibilities or capabilities?
If not, who is available to assist your child with any medical issues or medications?

What is the procedure for emergencies? Where is the nearest hospital or medical center?
What activities are offered that might elevate the allergen exposure for your child?
Resources to help you with your research:
Another good resource is the following recording of a webinar featuring Dr. Pistiner and Ms. Polmear-Swendris answering questions about how to choose a camp, what questions to ask of summer camp staff, how to store epinephrine at camp, and a review of basic food allergy management.
Step #2: Advocate
Now that you have done your research, it is time to start advocating for your child. Even if the camp you have chosen is well ahead of the food allergy game, your child is unique and truly one of a kind. It is your job to advocate for your child and make sure everyone is educated and prepared to provide the needed care for your little one specifically. The camp will need education regarding the details of your child's food allergies, any signs or symptoms they need to be on the lookout for, as well as, what to do if exposure is either suspected and/or confirmed. Here are the ABC's of how to advocate for your camper:
Notify everyone possible about your child's food allergies. This might include:

The camp director
Staff assigned to work or interact with your child
All healthcare professionals available to your child while at camp
Anyone assisting in transportation
Staff working with food or staffing mealtimes
The camp lifeguard
And even any camp volunteers, special event or course instructors, or staff subs is that is possible.

If there is no food allergy policy already in place, make sure to outline one that is tailored to your little one's needs. If a policy exists, then you should still make sure and outline the details of how it will apply to your little one in particular
Prepare an Emergency Care plan and Food Allergy Cards for reference to all who will need this information. Need some guidance to prepare these documents. Check out these resources:
Step #3: Educate
Now that the camp staff are prepared with the knowledge and tools they will need, time to be sure your camper knows how to advocate and care for themselves. After all, your child will be the best and first line of defense to prevent accidental exposure to allergens. If you need assistance, here is a Neocate blog with 3 Easy Steps for Success when Explaining Food Allergies to your Toddler.
Here are some quick items you may want to cover when educating your child to be ready for their summer camp adventure:
Discuss their red light and green light foods (or safe and unsafe) and what they can expect while at summer camp
Perhaps some reminders for rules when eating, such as not to share food with other campers
Their symptoms or reactions to food allergens
Who and to whom to tell if they feel funny, or what to do in certain camp situations

Not to go off alone if they are not feeling well
Where they can receive medical attention if needed
Where their important allergy documents are located
How to administer their medications, or epinephrine if needed

How to read a food label if possible, or who to ask for questions about the food options when at summer camp. 
If interested, this might be a wonderful time to get your little one a medical alert bracelet. There are many options available, including waterproof ones that are perfect for summer!
Time for Summer Camp Fun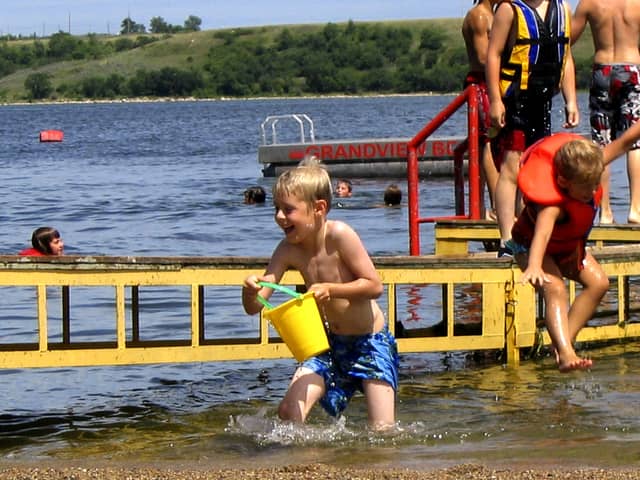 Keep in mind, getting ready for camp can be similar to how you get ready for a new school year or traveling. If you need additional tips on how to specifically travel this summer with Neocate, make sure to check-out Helpful Tips and Resources when Traveling with Food Allergies.
Now it is time for your little camper to get out and enjoy the summer camp fun. You have done your research, advocated for your little camper with staff, and educated your little one on how to have fun and stay safe while at camp. Time for the fun to begin.
Do you have any tips or suggestions to share? We would love to hear how you prepare for summer camp with food allergies, and especially how your little Neocate camper did at their summer camp. Please share in the comments below.
-Kristin Crosby MS, RDN, LDN
Published: 07/25/2017