to get the flavor right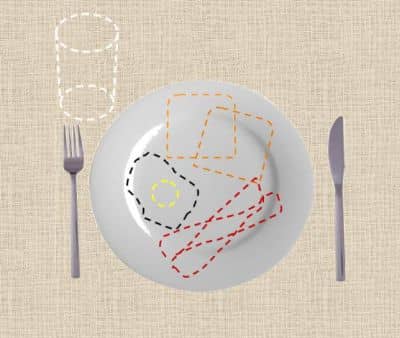 We wanted to share some allergy-friendly meal ideas, starting with breakfast. (We've also got some great lunch and dinner ideas.)
While it can be difficult to come up with meal ideas for standard diets or choosy children, a diet that has allergy restrictions is even tougher! Here are some breakfast ideas that might help you add variety. As always, check with your little one's health care team to make sure they are appropriate.
Neocate-Only Breakfast Ideas
For children whose diets are strictly limited to an amino acid-based formula, it's helpful to have ideas that add variety. Children older than six months but below one year, you might try mixing Neocate Nutra with a pasteurized fruit juice that they tolerate.
For older children, mixing some of the flavors and formats that Neocate offers can help fight the formula monotony. One of our favorite ideas is mixing Neocate Nutra with Neocate Junior Tropical, Neocate Junior Vanilla, or Neocate Splash. A ratio of about four scoops of Nutra powder to every one ounce of a prepared Neocate formula provides you with what we like to call "almost-yogurt." You can, of course, adjust the ratio to your child's tastes.
Top Eight Allergen-Free Breakfast Ideas
If your child is on an elimination diet for eosinophilic esophagitis (EoE) or is avoiding all of the eight major allergens, you can try mixing a Neocate product with pureed fruit. By mixing Neocate Junior with fruit you can come up with some great breakfast shakes and outstanding flavor combinations. Or by mixing Neocate Nutra with pureed fruit you can come up with a great alternative to oatmeal. To serve warm, we recommend avoiding microwave: start with warm juice instead to avoid the hot spots and lower nutrient levels microwaves can cause.
Less Restrictive Breakfast Ideas
For children who avoid dairy and only one or two other allergens, we have some great breakfast suggestions in our online Neocate Footsteps Recipe Book, a compilation of recipes submitted by families. You can also browse available recipes on the Recipes section of this website. 
To cook your families favorite breakfast without milk, use Neocate formula instead. While this might require some experimenting, it will provide high levels of most nutrients from Neocate. Just be aware that the high heat from cooking will lower some of Neocate's nutrient levels, especially some vitamins. Check all recipes to be sure the ingredients are safe and ensure your health care team is on board.
What allergy-friendly breakfast ideas have helped your family in the morning?
–Rob McCandlish, RDN
Last updated January 24, 2019
Published: 08/28/2017