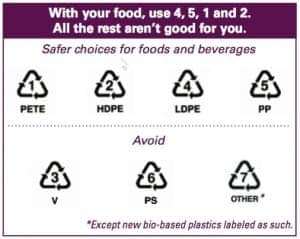 We've posted before about concerns over the effects of bisphenol-A or BPA, chemical used to make many plastics. In case you haven't heard, some recent research suggests that BPA can leach into liquids packaged in bottles and cans made of polycarbonate plastics and could be unsafe for infants and young children.
The FDA is conducting more research on the safety of BPA, but in the meantime we wanted to share some recent articles we've read that help shed some light on what it is, why the government is concerned and why you may want to limit your family's exposure to it. (If your child is taking Neocate, no need to worry – we have already taken the extra step to protect your little ones and all of our powdered formulas now come in cans with a BPA-Free lining.)
The FDA recently revised its guidelines for BPA, recommending that parents take precautions to minimize infants' exposure while they carry out more tests. This article has some good tips on how to limit exposure at home.
The FDA isn't the only government agency concerned about BPA – the EPA recently announced that they will also be investigating its possible environmental and health impacts.
As scientists get better at detecting the levels of chemicals like BPA in our bodies, they are discovering the potentially serious impact of even a small quantity on our health. Be sure to check out the full list of "household toxins" that accompanies the article.
States like California and Minnesota have banned BPA from food and drink containers, especially ones for children. See if your state has any legislation in the works.
We hope you find these articles helpful. We will be sure to keep you posted on the latest happenings and research findings on BPA. More information about BPA, including frequently asked questions and resources, is available on our website as well. Have you taken any steps to avoid BPA? If you have any tips, be sure to share in the comments!
– Sarah O'Brien
Published: 04/06/2010