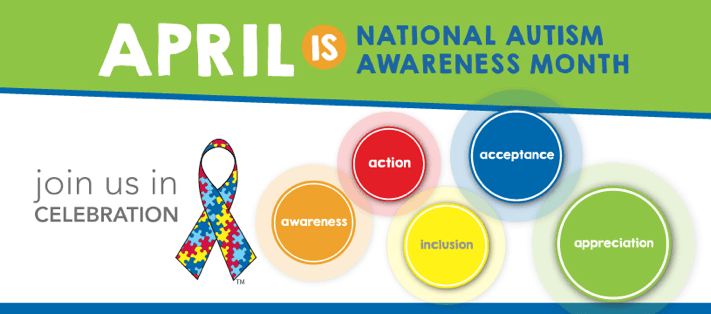 April is National Autism Awareness Month. This year, we at Neocate helped to spread a bit of awareness on the condition by sharing a very powerful video that was put together by the UK National Autistic society on our Facebook page.
"I'm not naughty. I'm autistic"
**Warning: this film contains flashing lights, bright colors and loud, sudden noises
The video portrays the world through the eyes of an autistic boy. It gives a glimpse of what the world looks like through the eyes of an autistic child. 
It's important to note that this video is only meant to spark awareness and is not intended to depict exact experiences of all who are diagnosed with autism. Autism spectrum disorder varies from one patient to another.
What is Autism?
According to CDC, Autism spectrum disorder (ASD) is a group of developmental disabilities that can cause significant social, communication and behavioral challenges.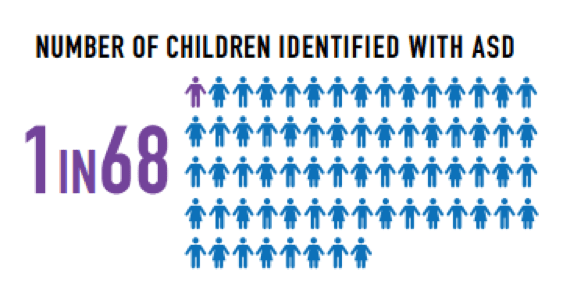 A recent report by the Centers for Disease Control and Prevention (CDC):
·       Estimated about 1 in 68 children in the United States have been
        identified with ASD
·       Almost half of children identified with ASD have average or above
        average intellectual ability
·       ASD occurs among all racial, ethnic, and socioeconomic groups
·       Boys are 4.5 times more likely to be identified with ASD than girls
·       Most are diagnosed after age of 4
According HHS.gov: "ASD is a developmental disability characterized, in varying degrees, by persistent difficulties in social communication and restrictive and repetitive behaviors, interests, or activities. We know that early screening and intervention at younger ages helps children get the most effective treatments earlier in life. Yet the CDC found that most children with autism are diagnosed after age 4, even though autism can be diagnosed as early as age 2."
The following is a chart from 2016 Community Report from the Autism and Developmental Disability (ADDM) Network: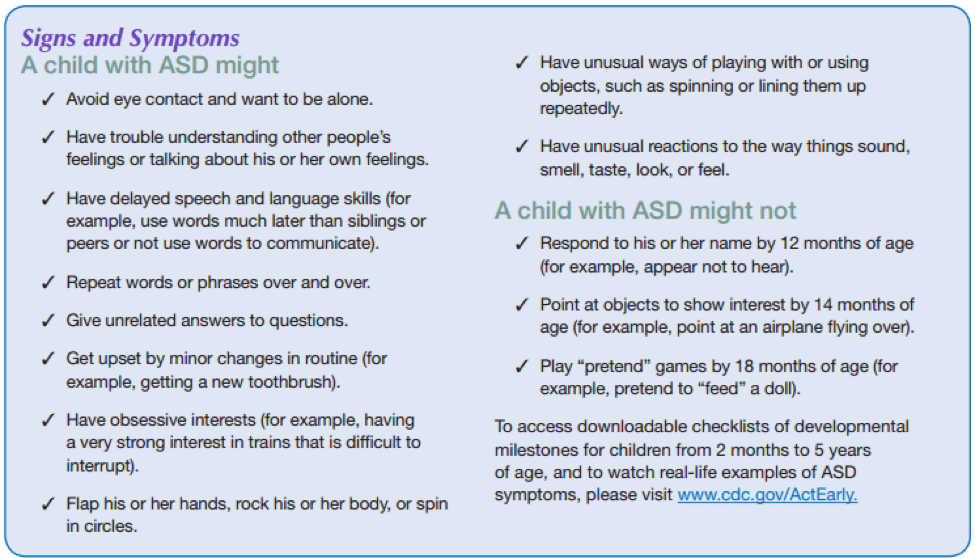 How did National Autism Awareness Month Begin?
According to the Autism Society website, nearly a quarter of a century ago they launched a nationwide effort to promote awareness of ASD. The goal was to promote inclusion, and self-determination for all.
"Assure that each person with ASD is provided the opportunity to achieve the highest possible quality of life."
National Autism Awareness month is an opportunity for all of us to promote autism awareness, autism acceptance and to draw attention to diagnosis.
How to Celebrate?
One way you can get involved this month is by finding a local or an online event/activity to participate in. The Autism Society Affiliate Network page provides great starting point for this search. They even offer a map option that can be used for your search. You can also reach out to various organizations to see if there is a way for you to partner up.
Additional national organizations involved with Autism Awareness (just a few we came across in our search) include:
If you participated this month to help spread awareness of ASD, don't forget to comment below and share your experience.
-The Neocate Team
Published: 04/21/2016