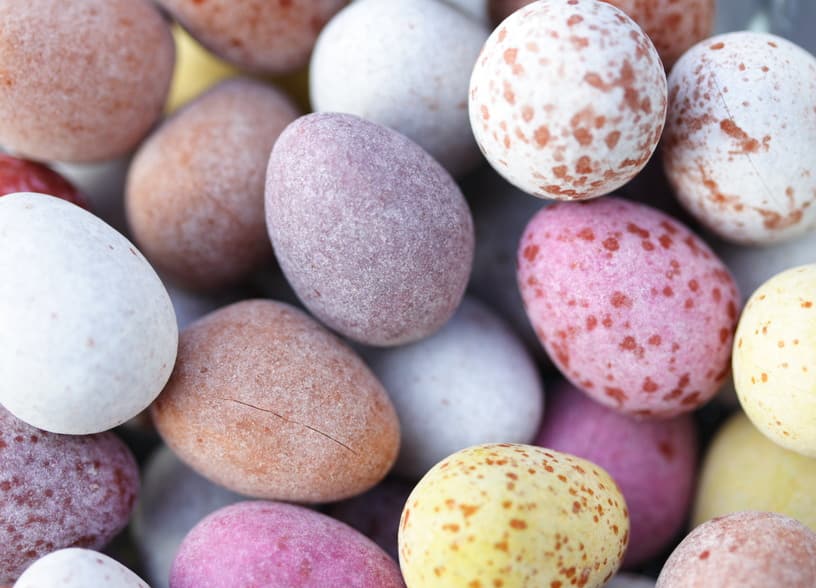 Holidays and special events tend to include food and spring celebrations are no exception. Whether your family celebrates Easter or Passover, you might be looking for help to ensure that your little one stays safe and enjoys the day. We've compiled some tips and food-allergy recipe ideas for today's post.
One fun way to celebrate the holidays is by hosting a tea party! While this might not sound like the traditional celebration, it's a great way to create a fun and exciting day for your little one. Spend the day making decorations for the party. You can create name tags, invitations and fake flower bouquets. And of course, you can use plastic teacups for the drinks. For the food, focus on allergy-free treats. You can make your own sandwiches or cookies with allergen free ingredients. 
Easter:
When celebrating Easter, if your child has an egg allergy it can be a very tricky time. But with some helpful tips and ideas, they can still take part in all of the traditions. If you are decorating eggs, instead of real eggs paint wooden versions, or use stickers to decorate plastic ones. Instead of candy, fill Easter baskets with toys and other goodies like sidewalk chalk, books and jewelry. The same switch can be done for the traditional egg hunt. Instead of filling the eggs with candy that could trigger a reaction, use stickers, bouncy balls or other fun toys. Here are a few additional resources you might enjoy exloring:
Kids with Food Allergies' offers these awesome guides to celebrating Easter with food allergies:
Passover
Kids With Food Allergies (KWFA) put together a great booklet to help you plan a successful, allergy-free celebration. The booklet gives suggestions on preparation for the Seder, activities for the Seder, recipes to use during Passover and a list of allergy-free resources.
My favorite section of this resource is the activity ideas for the Seder. Particularly, I like the idea of creating a fun trivia game with your children for your family and guests. This is a great way for your children to focus on the fun, not the food, during Passover! As KWFA suggests, you can make it as simple as putting questions on index cards or you can create a more intricate board game. Read Celebrating Passover With Food Allergies (Booklet)
Additional great resources to use for allergy-free Passover preparation:
We also came across this food allergy mom's blog, Kosher with Food Allergies!
If you are wondering if Neocate Infant DHA/ARA contains certain grains which are not allowed during Passover. Neocate Infant DHA/ARA and our newest Neocate Syneo formulas do not have any grains (wheat, barley, oats, spelt, rye) in the formula. If your little one is on an elemental diet composed of mostly formula, then this can be a unique situation. Feel free to read the Passover booklet to get more information about adhering to a restricted diet during the holidays.
How does your family manage food allergies on Easter or Passover? Do you have other resources you use to reference for these holidays? Please share your tips and recipes below.
-Mallory West
Published: 04/10/2014