Your child's birthday is a fun and exciting day for the whole family!  There are many things to consider when planning a celebration for your Little One, whether you're having a small family party or a huge birthday bash. And planning can be a little more challenging when food allergies are involved; but we are here to help with a fun roundup of some of our community's best birthday cake recipes and ideas!
Cakes:
For allergy-friendly cake recipes, check out our "Neocate Food Allergy Cookbook" for several different recipes. Here are just a few to get you started!
1. Yellow Cake with Frosting (Submitted by: Jessica Snell)
Cake:
1 box suitable yellow cake mix (e.g. Cherrybrook Kitchen)
1/3 cup melted "tolerated" butter or margarine (e.g. Earth's Balance dairy/soy free butter)
3/4 cup water
Follow baking directions on cake package.
Frosting:
1/2 cup "tolerated" butter or margarine
1 tsp water
Add powdered sugar to reach the desired consistency
1/4 tsp almond flavoring, optional
3 drops pink food coloring, optional
Melt butter, mix in powdered sugar to make clumpy. Add water to smooth it out. For thicker frosting, add more powdered sugar. Once desired consistency is reached, add almond flavoring and 3 drops of pink food coloring, if using.
This recipe makes ~12 servings
2. Eggless, Dairy-Free Chocolate Cake (Submitted by: Daphna Finn)
3 cups all-purpose flour
2 cups white sugar
6 Tbsp unsweetened cocoa powder
2 tsp baking soda
2 tsp baking powder
2/3 cup vegetable oil
2 cups water
2 Tbsp distilled white vinegar
2 tsp vanilla extract
In a large bowl, combine all dry ingredients together. Combine all wet ingredients together in another bowl. Pour the liquid ingredients all at once into the dry ingredients, and beat just until smooth. Pour batter into a greased 9 x 13" pan. Bake at 350°F for 20-25 minutes. Let cool in pan. When cool sprinkle with confectioners' sugar.
This recipe makes about 15 pieces of cake.
3. Banana Cake (Submitted by: Anne Medsker)
1 1/2 cups sugar
1 stick suitable unsalted margarine
2 eggs, or suitable substitute
1 tsp vanilla
1/2 cup organic rice beverage or other milk substitute
1 cup mashed banana
1 tsp baking soda
1 tsp baking powder
1/2 tsp salt
1 1/2 cups all purpose flour
Preheat oven to 350°F. In a mixing bowl add sugar and margarine and beat with mixer until blended. Add eggs and beat until smooth. Mix in rice beverage, vanilla and banana. In a separate bowl combine baking soda, powder, salt and flour and whisk together. Slowly add dry ingredients into the wet and beat 1 minute, just until combined. Grease a 9 x 13" baking pan with canola oil or baking spray. Pour in batter. Bake approximately 25 minutes or until a toothpick inserted into the center comes out clean. 
And Kids with Food Allergies (KFA) also has a good variety of cake and icing recipes to try. Here's a recipe from their website:
Basic Buttercream Icing (Created by Laurie Carson)
1/2 cup shortening
1/2 cup margarine
1 tsp vanilla
4 cups powdered sugar
3 Tbsp water
Beat all ingredients together thoroughly. To make it thinner, add a little light corn syrup. 
You could add cocoa or carob powder to the icing to make it chocolate, if desired. I also added a drop or two of almond extract to take away some of the sweetness, but it's fine without it, too. Please note that margarine typically contains milk or soy, but there are milk-free and soy-free versions available. Corn Substitutions: Corn is a common ingredient in products. Starch, modified food starch, dextrin and maltodextrin can be from corn. Consult with your physician to find out which corn derivatives you need to avoid. Many corn-free options are available in the US. Find out more about
corn substitutions
 in this KFA article.
Cake Alternatives:
Sometimes a traditional "cake" isn't the best option for your child. That's ok!  Let's face it, it's not about the cake anyway. Our team came up with a few food allergies cake alternatives to that traditional cake:
Delicious Trifle "Cake"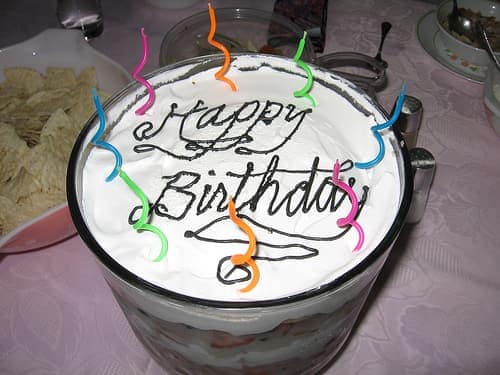 Non-Cake Cake"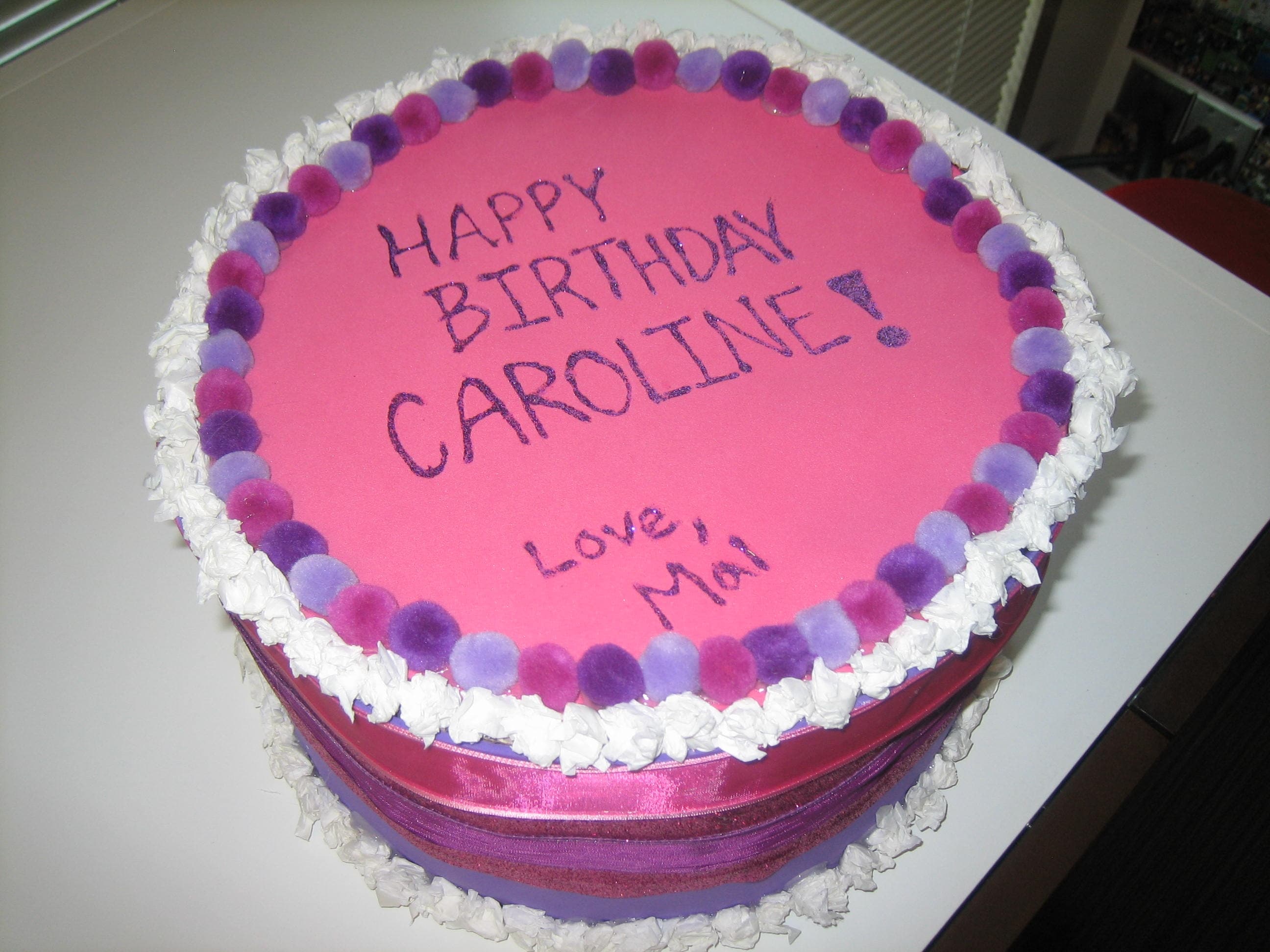 Cake Decorations:
Once you've decided on your cake, get creative and have fun decorating! We found some fun ideas to help you get started:
Better Homes and Gardens: Creative Birthday Cakes for Kids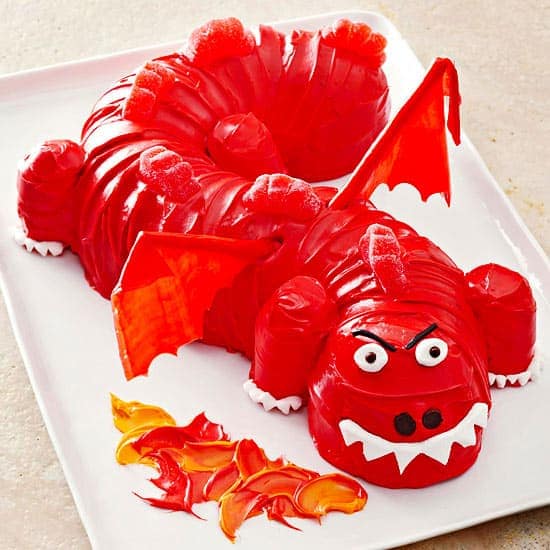 Unique Birthday Cakes Gallery (from Parenting.com)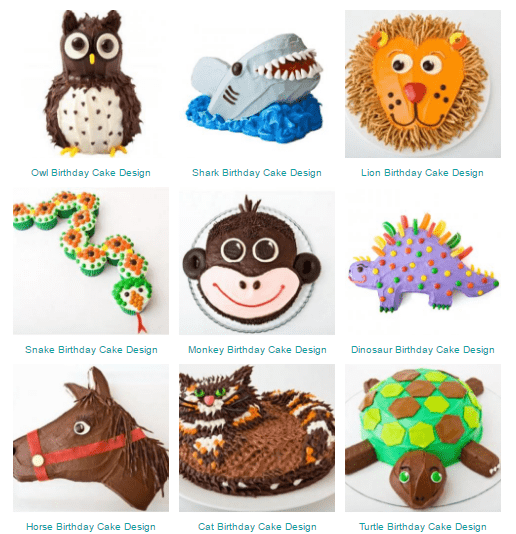 You can even use Neocate cans to decorate creatively like @senstivemommy!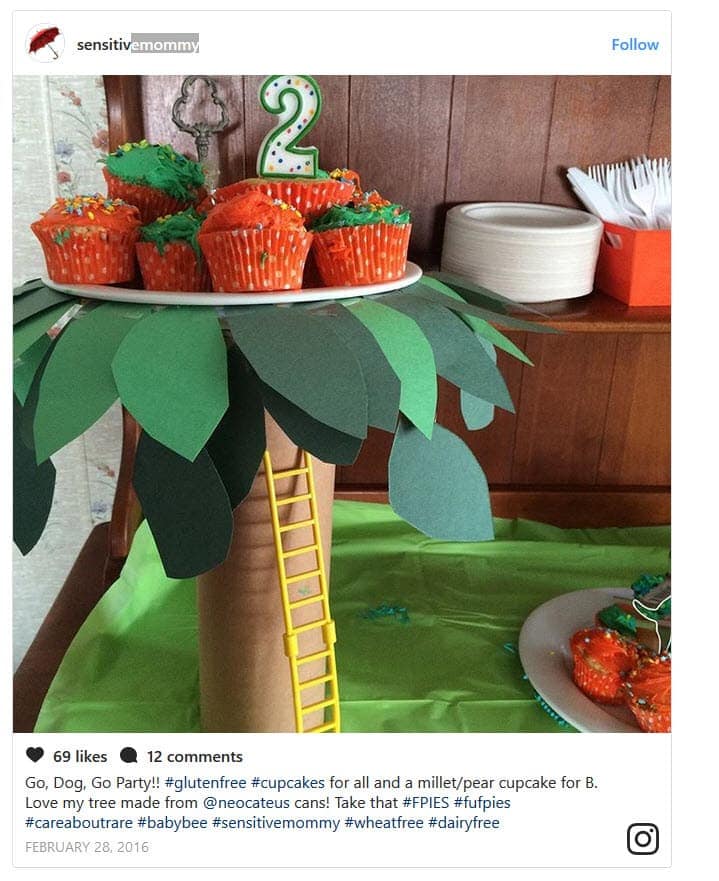 When feeding your guests be sure to pick allergy-friendly foods and snacks, or have a separate area designated for "safe" treats to avoid any possible cross contamination with allergens. Think about providing the kids with goody bags that do not contain food items. Some creative goody bag ideas could include crayons, stickers, pencils, erasers, and other age-appropriate toys. And finally, have fun celebrating your child's birthday!

Share with us: What you did to make it the best birthday party ever?
Published: 05/26/2016