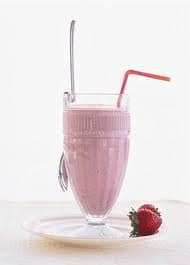 We often get questions from parents about flavoring elemental formulas, a.k.a. amino acid-based formulas, such as Neocate Junior, Unflavored. Before I dive into this, I want to be clear; when I refer to flavoring a formula I am referring to formulas for children ages 1 and over. We do not recommend flavoring Infant formulas. If you are considering adding flavor to your infant's elemental formula, speak with your doctor or dietitian to ensure it is allowed.
As you may know, an elemental formula can have a distinct and unique taste that some children may not care for. What makes it harder is that the children are often so restricted in their diets that the families have a hard time finding something that they can use to enhance the flavor of the formula.
Here at Nutricia North America, we are always striving to offer children and families living with food allergies a wide variety of flavor options to help with formula intake. We have a Neocate Recipe Book that uses Neocate and other flavorings to make tasty treats. 
Additionally, we have 9 unique Neocate flavors available, 5 in Neocate Junior (Unflavored, Vanilla, Chocolate, Strawberry, Tropical) and 4 in Neocate Splash (Unflavored, Orange-Pineapple, Grape,  Tropical Fruit).
Another option, discussed in a Today's Dietitian Journal article, suggests vanilla extract or strawberry syrup to flavor hypoallergenic formulas*. 
Adding flavoring components to the Neocate products will not affect the formula negatively. Just be aware what you are adding: check the ingredients and speak to your healthcare team to ensure it will be appropriate for your little one.
What do you use to flavor your formulas? Have you had success?
– Christine Graham-Garo
*Always contact the manufacturer to ensure it is appropriate for your child.
Last updated January 24, 2019
Published: 01/26/2012