Birthday cakes are so much more than just the ingredients that go into them. They are symbolic of accomplishment, celebration and childhood in general. Each birthday cake is a milestone for another celebrated year of life. Every parent feels an instinctive need to provide their child with a birthday cake.
When your child has a food allergy or other condition limiting the food that they can eat, a typical birthday cake may not be an option. I am always amazed by the measures that parents take to provide a suitable birthday cake for their child. I've talked to parents who are traveling to different stores all over town to gather allergy-safe alternative ingredients for their masterpiece cake. If you are looking for an allergy-friendly cake recipe, there are several in our Food Allergy Cookbook. Please keep in mind that allergy-friendly doesn't necessarily mean allergy-free so be sure to check if the ingredients are appropriate for your child's specific food allergies. For some more tips on allergy-friendly birthday parties.
For kids who are not able to eat food at all, this is an even greater challenge. In these cases, parents get extremely creative making fun, non-edible birthday cakes. My sister Caroline has a feeding tube but up until last year, she was able to eat SOME food by mouth so we always just got her a regular birthday cake. She can no longer have any food by mouth due to swallowing problems so this year, I made her a fake pink and purple princess cake out of cardboard, foam paper, ribbon, tissue paper and glitter paint (pictured below). We poked little holes in it and inserted candles for her to blow out. Her favorite part of birthdays is singing and blowing out the candles so she didn't even seem to miss eating cake. In fact I think she loved this foodless cake even more because she can keep it and we can relight the candles and sing over and over again (although she might think she is 300 years old by now).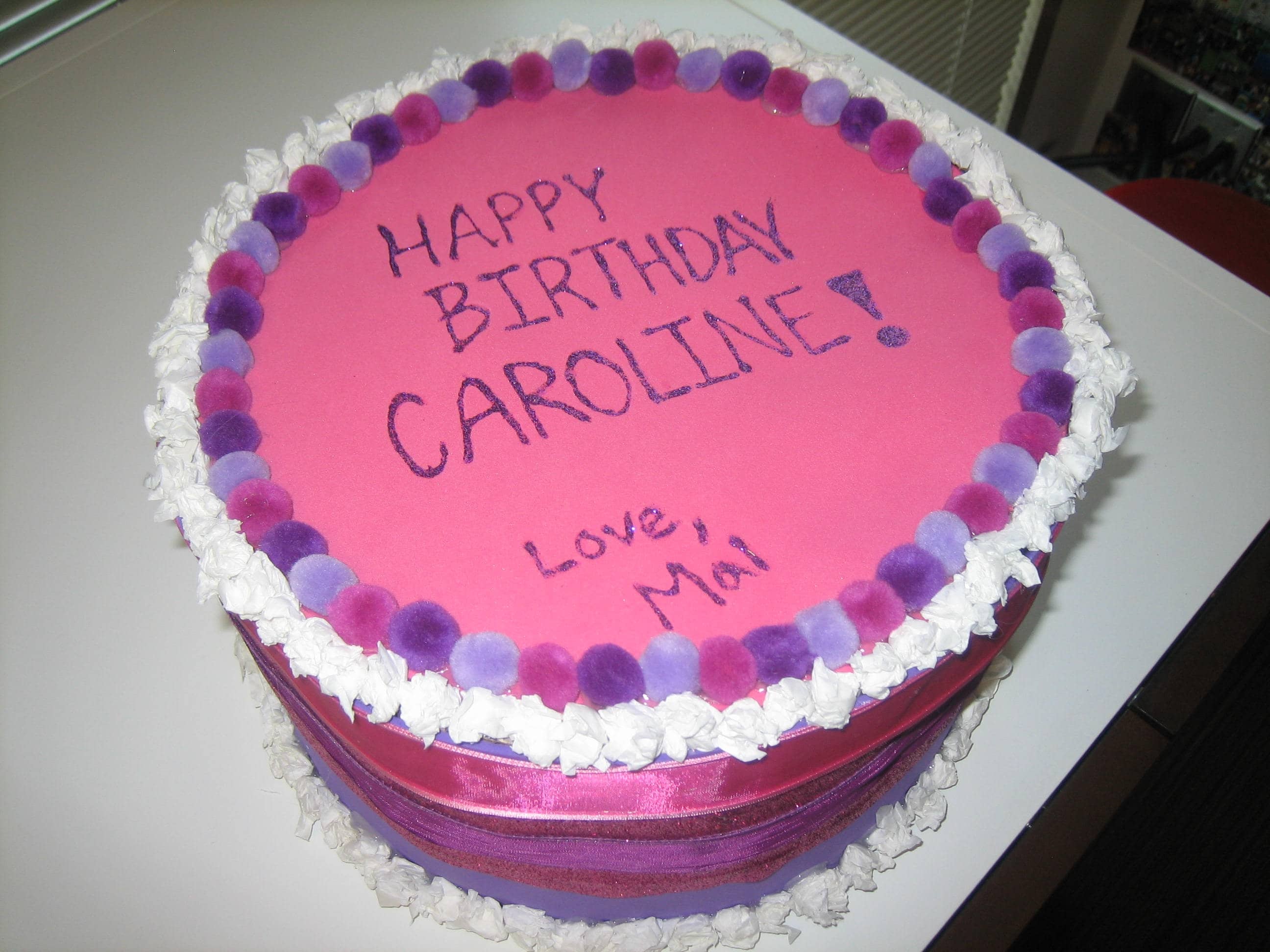 The moral of the story is that food restrictions don't have to stop you from giving your little one a happy birthday. When it comes down to it, birthdays are not about the cake but about the effort that goes into making your little one feel special on their day. With a little creativity, you can still have a great time celebrating another year and milestone.
Have a great allergy-friendly cake recipe to share? Please do! We'd also love to see pictures of your creative foodless cake ideas!
-Mallory West
Published: 05/03/2012