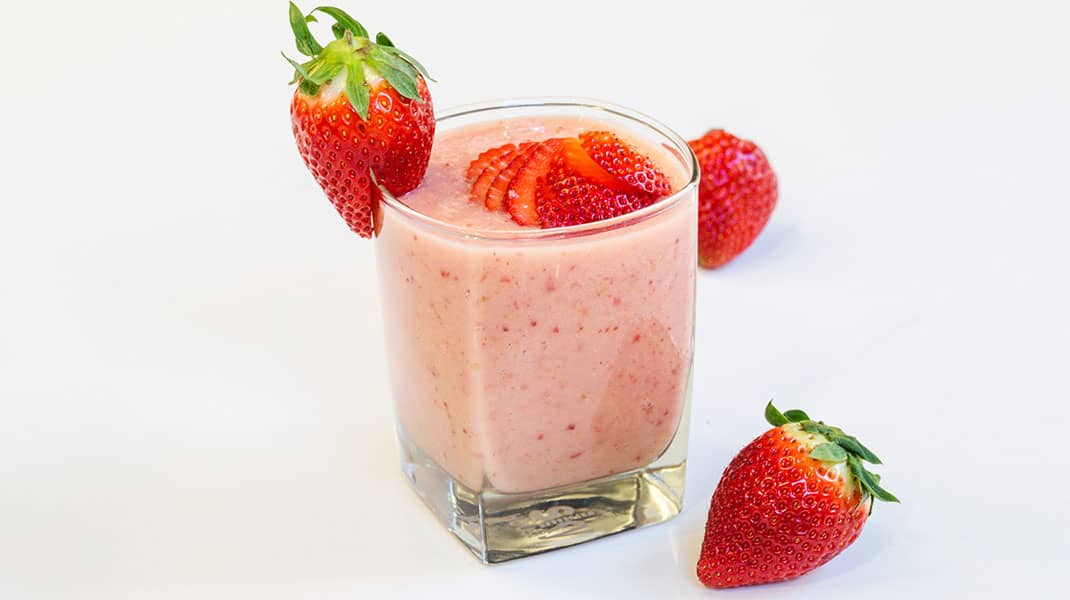 This Pumped Up Peach and Strawberry Smoothie has only 3 simple ingredients including some frozen fruit and Neocate® Junior with Prebiotics, Strawberry flavor for some added strawberry kick. Just pop the 3 simple ingredients into a blender and you are just moments away from a tasty strawberry delight! Watch the quick video below to see how simple and easy it is for you to enjoy one of your very own.
Ingredients
¼ cup Strawberries, fresh or frozen
¼ cup Peaches, fresh or frozen
4 fl oz prepared Neocate Junior with Prebiotics, Strawberry
Instructions
Blend all ingredients in a blender until smooth.
For a thinner consistency add more liquid.
Pour in a glass and enjoy!
Notes and Allergens Information
Change things up with this recipe by substituting another flavor of Neocate Junior or Neocate Splash!
Consult your healthcare professional to determine if this recipe, ingredients, and consistency are appropriate for your child. Nutritional values are approximate and will vary based on quantities and substitutes. Cooking with or freezing Neocate may affect some nutrient levels.
Image used is for illustrative purposes only and does not represent finished recipe.
Nutritional Information Using Neocate Junior