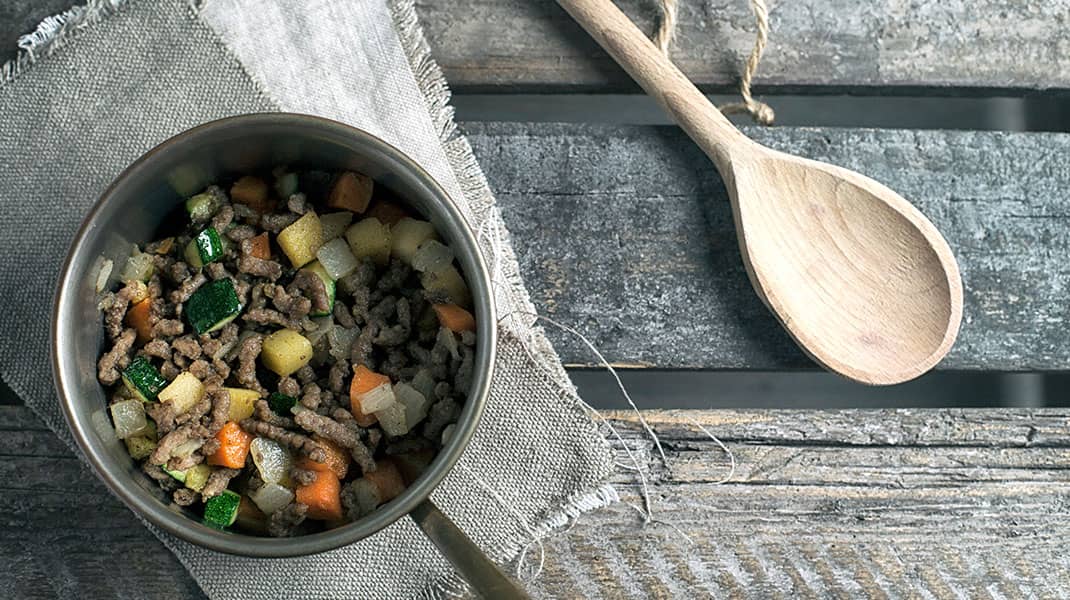 This Neocate® Junior recipe is allergy-friendly and you can make it in under 30 minutes for lunch or dinner. Try it today!
Ingredients
½ cup small chunks beef (2 oz)
1 tsp olive oil
1 Tbsp finely chopped onion
¼ cup cooked mixed vegetables
1 scoop Neocate Junior, Unflavored
Instructions
Heat oil in a pan over medium heat.
Add the onion and cook, stirring occasionally, until softened, about 5 minutes.
Add the beef and cook, stirring occasionally, for 5 minutes.
Add the cooked vegetables and stir to combine. Continue cooking, stirring occasionally, for 5 minutes.
Remove from the heat and allow to cool slightly. Stir in the Neocate Junior to form a creamy mixture. Serve.
Notes and Allergens Information
Consult your healthcare professional to determine if this recipe, ingredients, and consistency are appropriate for your child. Nutritional values are approximate and will vary based on quantities and substitutes. Cooking with or freezing Neocate may affect some nutrient levels.
Image used is for illustrative purposes only and does not represent finished recipe.
Nutritional Information Using Neocate Junior