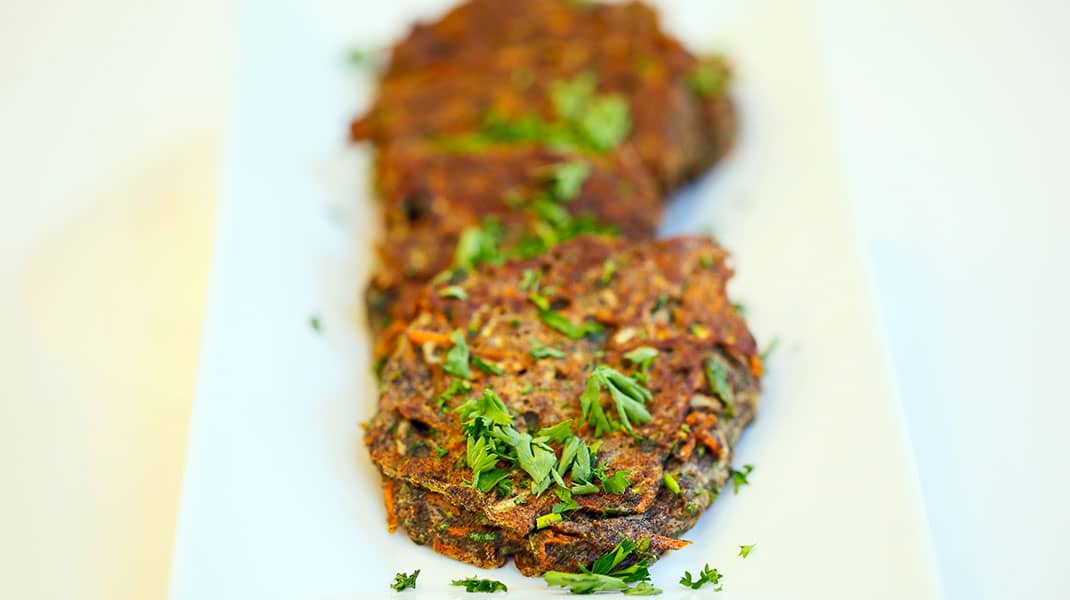 Looking to add some variety to your child's meals? Make these delicious veggie cakes using Neocate® Junior with Prebiotics, Unflavored. This recipe is great for your little one with food allergies and can be a tasty treat for the entire family to enjoy. This versatile recipe can be a game day snack or a side dish to a larger meal.
This recipe can also be prepared using Neocate Splash, Unflavored.
Ingredients
½ pound zucchini, trimmed, coarsely grated (about 1 large or 2 medium)
¼ pound carrots, peeled, coarsely grated (about 2)
2 green onions, chopped (optional)
1 Tbsp apple sauce
½ cup quinoa flour
2 Tbsp chopped fresh parsley (can also use as garnish)
¼ tsp salt
⅛ tsp ground black pepper
¼ tsp garlic powder
Nonstick cooking spray
½ cup prepared Neocate Junior with Prebiotics, Unflavored
Instructions
In a medium bowl, combine all ingredients. Stir well enough to distribute ingredients evenly.
Coat medium nonstick skillet with nonstick spray and place over medium-high heat. Drop zucchini mixture by heaping tablespoonfuls.
Cook over medium heat until golden, about 10-12 minutes per side.
Press patty down to ensure center is well cooked before removing from heat.
Notes and Allergens Information
Serving size: Two ~3-inch cakes
Consult your healthcare professional to determine if this recipe, ingredients, and consistency are appropriate for your child. Nutritional values are approximate and will vary based on quantities and substitutes. Cooking with or freezing Neocate may affect some nutrient levels.
Image used is for illustrative purposes only and does not represent finished recipe.
Nutritional Information Using Neocate Junior