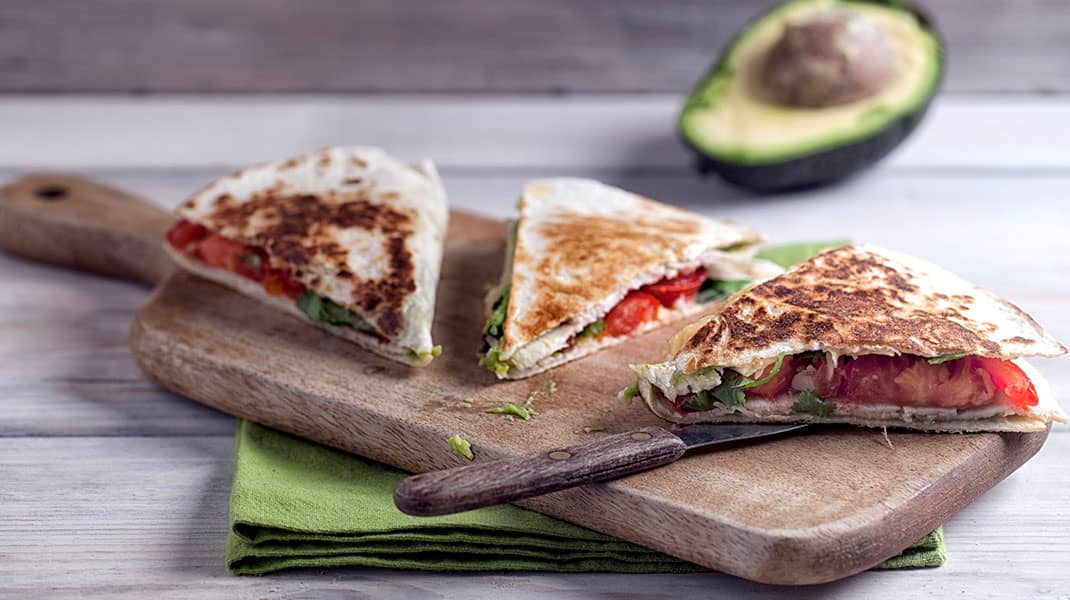 This easy, allergy-friendly recipe incorporates Neocate® Junior, and you can make it in under 30 minutes. Try it today!
Ingredients
1 8-inch preferred tortilla
1 slice cooked turkey
½ small tomato, thinly sliced
¼ avocado
¼ cup grated preferred dairy-free "cheese" (1 oz)
1-2 tsp freshly chopped cilantro (optional)
1 scoop Neocate Junior, Unflavored
Instructions
Using a fork, mix the avocado and Neocate Junior to form a smooth paste.
Place the tortilla in a dry frying pan on medium-low heat.
Spread the avocado mixture over one half of the tortilla.
Layer on the turkey, tomatoes and fresh cilantro, if using, and cover with the
dairy-free "cheese."
Fold over the tortilla and press lightly. Cook for 2-3 minutes.
Flip and cook for another 2-3 minutes. Serve.
Notes and Allergens Information
Potential Allergens: Wheat/Gluten (depending on choice of tortilla)
Consult your healthcare professional to determine if this recipe, ingredients, and consistency are appropriate for your child. Nutritional values are approximate and will vary based on quantities and substitutes. Cooking with or freezing Neocate may affect some nutrient levels.
Nutritional Information Using Neocate Junior