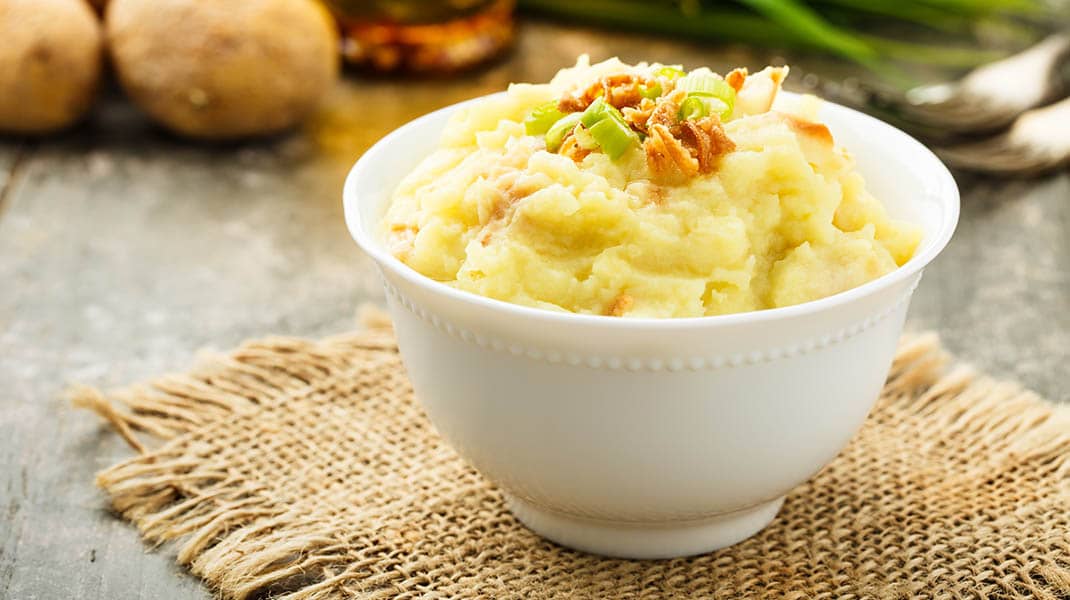 Need an allergy-friendly, top 8-allergens-free side dish idea? Make this mashed potato recipe using Neocate® Nutra.
When making this recipe, you can adjust the amount of chicken broth used to achieve your desired mashed consistency. You can also substitute another broth based on allergies or preference. You can even use this recipe and customize it for the holidays. For example, adopt it for St. Patrick's Day by adding green food coloring. Just be careful to keep the food coloring out of arms reach, your little one might decide everything should be green! 
Ingredients
1 medium potato, cooked
¼ cup chicken broth (if not tolerated, substitute another broth or water)
4 scoops Neocate Nutra powder
Instructions
Mash potato with chicken broth.
Add Neocate Nutra powder and mix well.
Notes and Allergens Information
Consult your healthcare professional to determine if this recipe, ingredients, and consistency are appropriate for your child. Nutritional values are approximate and will vary based on quantities and substitutes. Cooking with or freezing Neocate may affect some nutrient levels.
Image used is for illustrative purposes only and does not represent finished recipe.
Nutritional Information Using Neocate Nutra