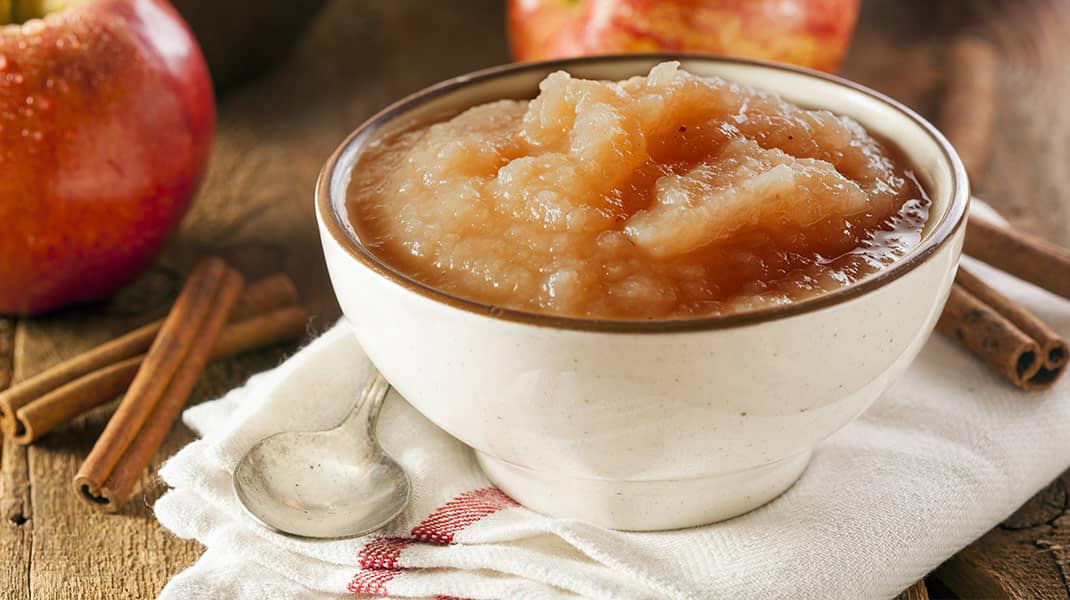 Whether you are introducing your baby to solid food or are just looking for a refreshing summer treat, the following recipe is perfect for a hot day. This recipe is especially refreshing if you cool it in the refrigerator before serving.
In the following recipe, either Neocate® Syneo® Infant or Neocate® Infant DHA/ARA can be used. For nutritional information when using Neocate Syneo Infant, please see 'Nutritional Information' section below. For nutritional information when using Neocate Infant DHA/ARA, please see the 'Notes' section below.
When using Neocate Syneo Infant, wait for the recipe to cool to a lukewarm temperature, or right before serving, before adding Neocate Syneo Infant. (Because temperatures above 104°F (40°C) may lessen the benefits of the probiotic cultures!)
Ingredients
½ apple, peeled, diced and cooked until soft
2 pitted prunes, diced and cooked (boiled in water) until soft
2 fl oz water
4 level scoops Neocate Syneo Infant or Infant DHA/ARA powder
Pinch cinnamon (optional)
Instructions
Add water to apple and prunes and blend to desired consistency.
Just before serving, add the Neocate powder and stir.
Sprinkle with cinnamon, if using.
Serve immediately or store in a refrigerator for up to 24 hours.
Notes and Allergens Information
Consult your healthcare professional to determine if this recipe, ingredients, and consistency are appropriate for your child. Nutritional values are approximate and will vary based on quantities and substitutes. Cooking with or freezing Neocate may affect some nutrient levels.
Image used is for illustrative purposes only and does not represent finished recipe.
Nutritional Information Using Neocate Syneo Infant
Nutritional Information Using Neocate Infant DHA/ARA