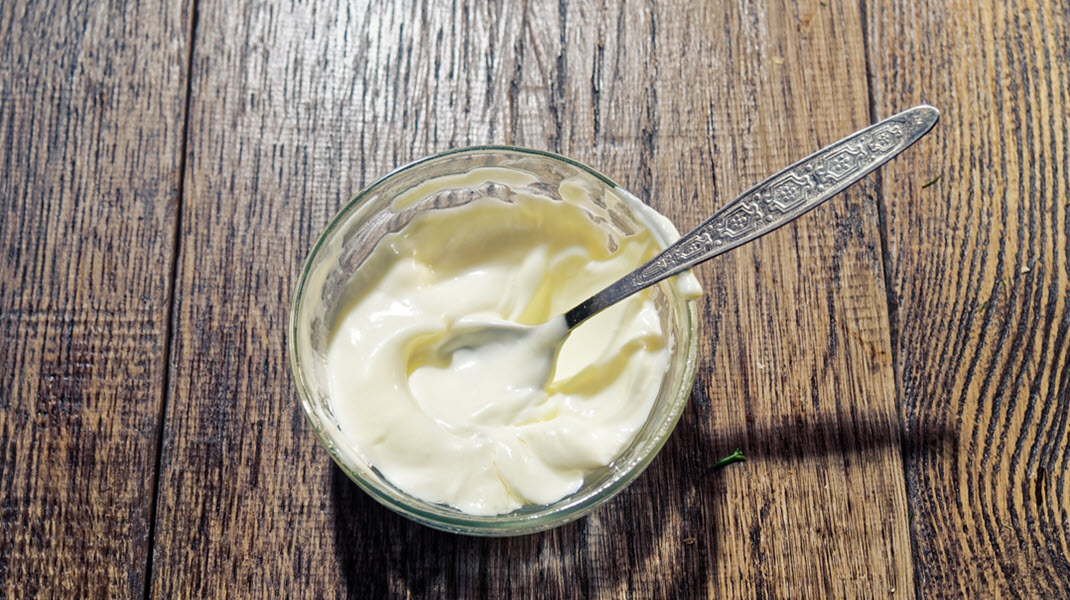 The following allergen-free mayonnaise recipe was created by Carina Venter, B.Sc. Dietetics, Post Grad Dip in Allergy, PhD, RD. Carina is an Allergy Specialist dietitian dealing with children and adults diagnosed with food allergies, ranging from Food Protein-induced Enterocolitis Syndrome, Eosinophilic Gastro-intestinal diseases, other non-IgE-mediated food allergies and IgE-mediated food allergies.
She was inspired to create two mayonnaise recipes that could be suitable for her eosinophilic esophagitis (EoE) patients that are following an elemental diet. Carina suggests these sauces are great for dipping "allowed" foods which could include apples, pears, cucumber, broccoli or carrots. To learn more about Carina, please visit https://carinaventeronline.com.
This recipe is super simple and quick to make! Please note that this recipe does not provide a lot of mayonnaise. If you like, you can make a new batch each day. As always, check with your doctor before trying the recipe and make sure that you/your child drink sufficient fluid.
Ingredients
5 Tbsp Neocate® Junior, Unflavored (37.5 g)
¼ cup (4 Tbsp) refined vegetable oil
2 drops distilled vinegar
1 tablespoon water
Instructions
Mix all the ingredients together in a blender or just use a whisk. 
Notes and Allergens Information
As an alternative, Carina also used Neocate® Nutra: the consistency was perfect. It made a sweet mayonnaise.
The longer the mixture is refrigerated, the thicker it becomes.
If you want the sauce sweeter for just dipping fruit, add 1 tsp sugar or golden syrup (if allowed) or see Allergen-Free Sweet Dipping Sauce Recipe.
Carina does not suggest adding extra salt for a saltier taste, but once herbs are being trialed, these can be added.
Nutritional information provided is per batch.
Want to save this recipe for later? Pin this image: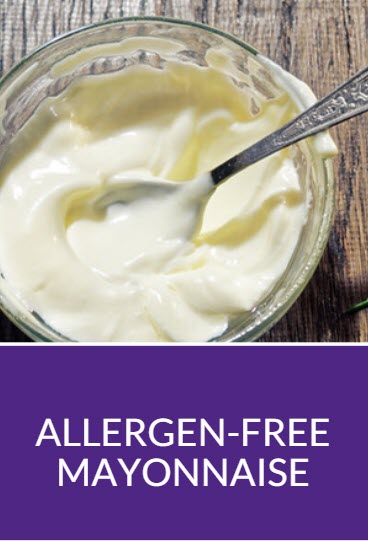 Consult your healthcare professional to determine if this recipe, ingredients, and consistency are appropriate for your child. Nutritional values are approximate and will vary based on quantities and substitutes. Cooking with or freezing Neocate may affect some nutrient levels.
Image used is for illustrative purposes only and does not represent finished recipe.