Clutter. It is something I don't like to have around my work or living area. If you are like me, and you have extra Neocate formula around your house (that you no longer need), you may view that extra formula as "clutter" and something that you need to get rid of. But what do you do with that formula that was prescribed to you by a healthcare professional?
Consider donating your unused Neocate to someone who may be able to benefit from it! When donating, it's very important to ensure that the formula is not expired. For our powdered Neocate products you can find the expiration date on the bottom of the can. If you're looking at a drink box of Neocate Splash, you can find the expiration date on the top of the drink box. The expiration dates on most of the Neocate family of products follow the standard North American format, which is Month/Day/Year, but some may be Day/Month/Year – either way, it will be obvious!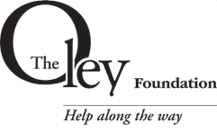 One option is to consider donating to an organization that assists those in need who can't afford formula. One such example is the Oley Foundation. The Oley Foundation was started in 1983 and it "strives to enrich the lives of those living with home intravenous nutrition and tube feeding through education, advocacy, and networking".
The Oley Foundation has an Equipment/Supply Exchange Program to connect families who have items to donate with families in need of enteral formula, pumps, tubing and other supplies. Note that items are for donation only and there may be costs associated with shipping the formula. In general, it is the responsibility of the individual receiving the formula to pay for the shipping costs.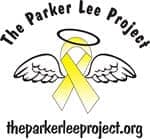 This is another organization, based in Texas, that you might want to consider when donating unused formula. The Parker Lee Project was started by Megan & Phillip Smith after they had first-hand experience of struggling, arguing and pleading with offices, insurance companies, and DME companies for various supplies for their daughter.
The Parker Lee Project accepts all unused, unopened supplies (except Suction Supplies) and all gently used equipment (as long as it hasn't been molded to fit your child specifically). View their website on various ways to connect.
Additional Resources
You can always call your local healthcare team, such as the pediatrician, gastroenterologist, allergist, or dietitian. They may know of other families in need of formula, or their office may accept donations for people whose insurance won't cover Neocate. You can also check with your local children's hospital to ask if they accept donations or know of a local organization that does. Additionally, you can find other family support groups via the following pages:
If you know of a resource that accepts donations of Neocate products that you would like to share with our community, please don't hesitate to comment below! You can also consult with your healthcare professional for other options on donating your unused formula to other families that may need it.
Note, organizations listed above or in the comments section below are not endorsed by Nutricia North America, and Nutricia cannot be responsible for the information or products they provide.
– Ellen
Ellen Sviland Avery joined the Nutricia team during the summer of 2014. She has extensive experience in pediatrics, metabolics and tube feeding. Prior to coming to Nutricia, she worked in home infusion. She has been a registered dietitian for more than 12 years. Her passion in pediatric nutrition started when she was in Birmingham working with children with neurodevelopmental disabilities and has continued throughout her career.
Published: 07/19/2016