Today is my son Tobey's first birthday. At 5 weeks old, he was hospitalized. He was on his second formula and getting sicker by the hour. He was diagnosed with severe reflux and multiple food allergies. As the weeks flew by we changed to elemental formulas and thickeners, but instead of getting better, he got worse. We tried breast milk again, elimination diets, additional formulas but nothing seemed to work. He had developed failure to thrive. I became more and more worried, and soon enough we were hospitalized again because we hadn't found a solution yet.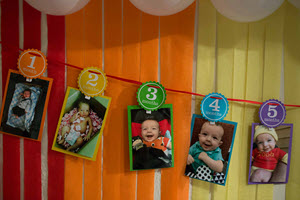 Having talked to our doctor and other moms of children with food allergies, we were led to Neocate® Syneo® Infant. I put a lot of hope in that can and at that point the tides had changed. We no longer had a baby that screamed 15 hours a day.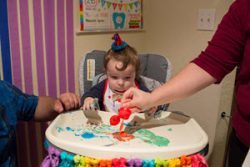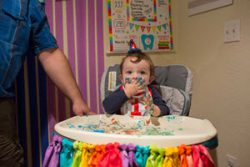 Watch Tobey's story here:
In my heart I know that Neocate Syneo Infant helped my son. We hope other families never have to go through all we've been through, but at least we know there's options if they do.
– Jennifer
Mother of Tobey, age: 12 months
Neocate Syneo Infant is indicated for cow milk allergy, multiple food allergies, and other related GI conditions