As a newborn baby girl, Abbigail endured sleepless nights as she fussed and squirmed in search of relief.  At 10 weeks old she only weighed 8 pounds and struggled to gain weight.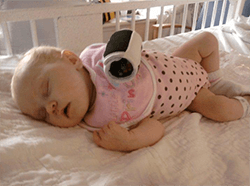 No matter what position her father put her in, she was uncomfortable and in pain.  Her constant vomiting, gassiness and weight loss was fueled by her food allergies and gastroesophageal reflux; a condition in which food leaks backwards from the stomach into the esophagus, causing severe pain and damage.
"Hearing my child cry was really hard to handle because I knew she was in pain and there was little I could do to help her," says Robert, Abbigail's father.  "The only temporary solution we ever found was arching her back to achieve some kind of relief."
Abbigail's parents attempted to bring her relief by using numerous formulas, but nothing helped.  
With worsening symptoms, Abbigail's parents sought medical help for her at the Oklahoma City Children's Hospital.  Upon being admitted to the children's hospital Abbigail underwent 10 days of testing and ultrasounds.  Finally, on day seven, doctors turned to Neocate Infant DHA and ARA in hopes to relieve Abbigail of her intolerable pain.  Within 24 hours she showed signs of improvement.
"Abbigail was a totally new baby after Neocate," says Robert.  "She started gaining weight, she was healthy and most importantly she was happy.  It was a total transformation."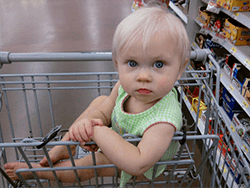 Neocate has allowed Abbigail to lead a healthy life free of pain and full of joy.  With her new lifestyle, she is able to play with her infant toys and is learning new tricks.
"Abbigail is no longer in pain searching for relief and she is able to sleep in her crib at last," says Robert.  "What Neocate did for our baby is incredible and has improved her quality of life and ours!"