Patient History: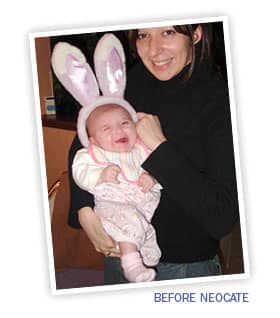 A month after Christina and Tim brought their daughter Eva home from the hospital they noticed she had developed a horrible diaper rash. She showed continuous colic like symptoms such as uncontrollable crying and spitting up.
Eva cried frantically and was miserable, she was spitting up and in pain that caused her to arch her back.
"We couldn't do anything and felt very helpless," says Christina.
Nutritional Management and Outcome: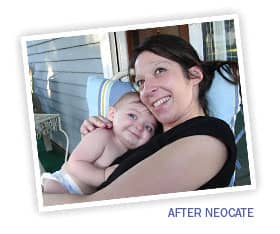 Eva's family made countless visits to their pediatrician who misdiagnosed Eva several times. 
First the doctor instructed Christina and Tim to switch to a soy protein formula which was not successful. Eva still showed signs of an allergy with a persistent rash and uncontrollable crying.  After the soy formula they switched to a hydrosolate formula but Eva still suffered from horrible stomach pains. Eva's symptoms continued and she was prescribed medication to treat her reflux along with the hydrosolate formula.
When Eva still wasn't getting any better the pediatrician referred her to a pediatric gastroenterologist who finally recommended Neocate Infant, a nutritionally complete formula for infants with milk protein allergies.
"Neocate helped Eva's symptoms and within a week relieved her stomach discomfort," says Christina
Summary: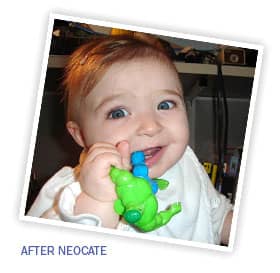 It took five months for Eva to receive a correct diagnosis. 
Neocate relieves her constant pain and helps her thrive and grow without the use of prescription medications.