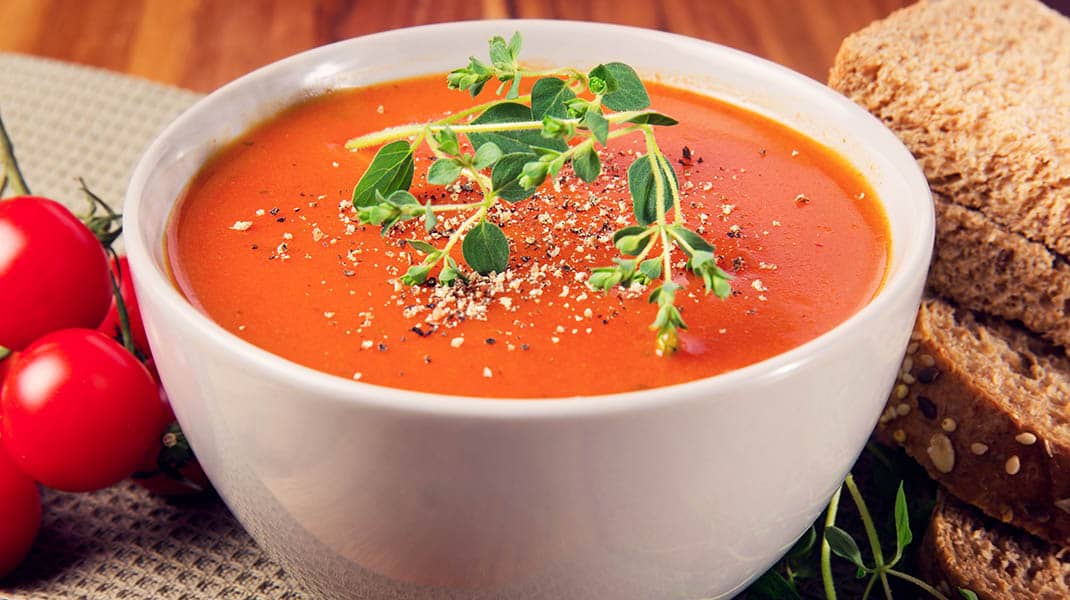 Tomatoes harvested in the summer are ideal for making a healthy and flavorful soup when the weather turns chilly. Warm up with our dairy-free tasty recipe.
Ingredients
14.5 oz can of diced tomatoes or tomato sauce
1 ½ Tbsp fresh basil, cleaned
1 garlic clove or ½ tsp garlic powder
½ tsp dried oregano
1 Tbsp tomato paste (optional, add for thicker consistency)
¼ tsp each salt and pepper (optional)
½ cup Neocate Splash, Unflavored
Instructions
Blend all ingredients in a blender until fully combined.
Heat in a small sauce pan over medium heat for 3-5 minutes or until warmed thoroughly.
Notes and Allergens Information
Serving size: ~9 fl oz
This recipe can also be made using 4 fl oz of prepared Neocate Junior, Unflavored.
Consult your healthcare professional to determine if this recipe, ingredients, and consistency are appropriate for your child. Nutritional values are approximate and will vary based on quantities and substitutes. Cooking with or freezing Neocate may affect some nutrient levels.
Image used is for illustrative purposes only and does not represent finished recipe.
Nutritional Information Using Neocate Junior