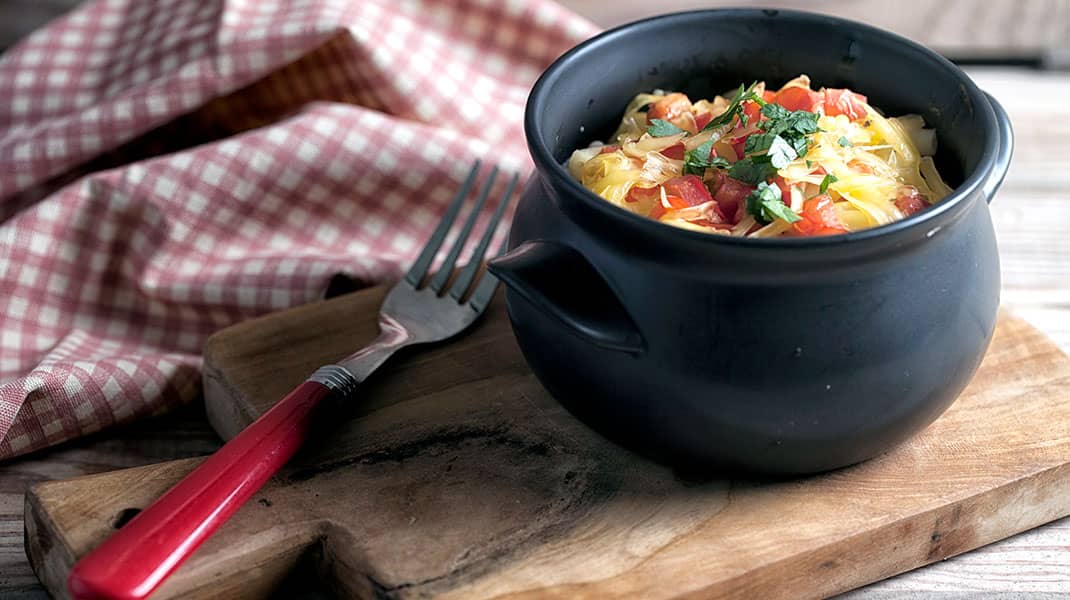 Mac & cheese is one of the most popular foods among kids. This dairy-free recipe kicks it up a notch with tomato and bacon!
Ingredients
2 ½ tsp cornstarch
½ cup water
⅔ cup packed, cooked preferred pasta (macaroni or other small shape)
2 Tbsp grated preferred dairy-free "cheese" (1 oz)
3 Tbsp cooked, crumbled bacon (optional)
⅓ cup sliced cherry tomatoes
2 scoops Neocate® Junior, Unflavored
Instructions
Preheat oven to 350°F.
Mix Neocate Junior and cornstarch with 1/4 cup water and mix to a smooth paste.
Place the rest of the water into a pan and bring to a boil. Remove from heat.
Slowly add the cornstarch and Neocate mixture to the hot water. Keep whisking while adding the mixture.
Place mixture back over heat and stir constantly until thickened. Remove from heat.
Mix the pasta and Neocate Junior sauce together with the bacon, if using, in an oven-proof dish.
Sprinkle the grated dairy-free "cheese" on top of the macaroni mixture and place tomato slices on top.
Bake in the oven for 20 minutes. Allow to cool a few minutes before serving.
Notes and Allergens Information
Potential Allergens: Wheat/Gluten, Egg (depending on the pasta you choose)
Consult your healthcare professional to determine if this recipe, ingredients, and consistency are appropriate for your child. Nutritional values are approximate and will vary based on quantities and substitutes. Cooking with or freezing Neocate may affect some nutrient levels.
Image used is for illustrative purposes only and does not represent finished recipe.
Nutritional Information Using Neocate Junior