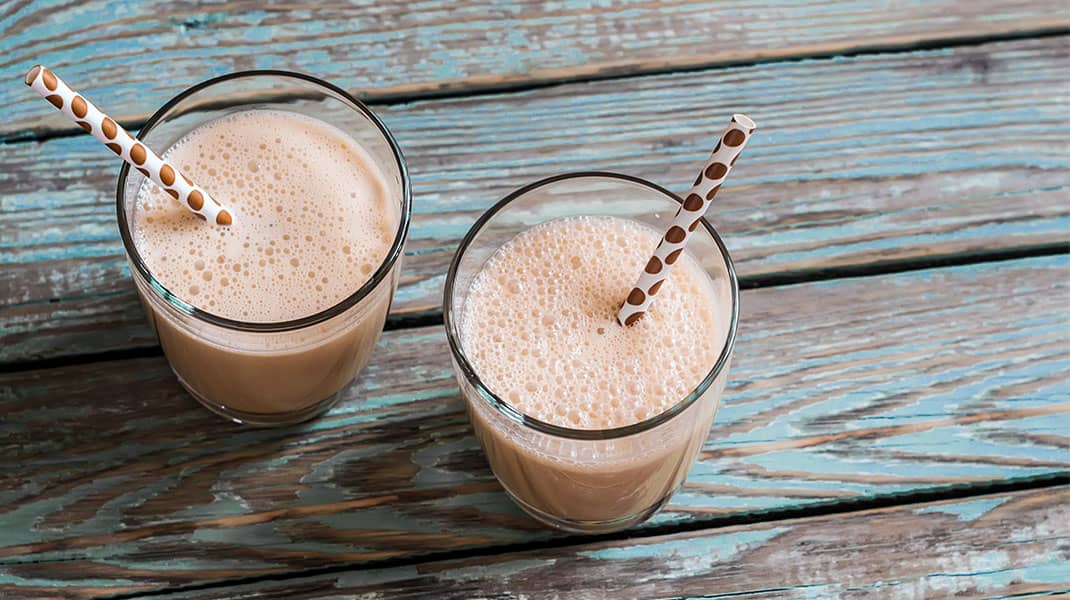 Looking for something chocolaty, then this Cinnamon Chocolate Swirl Smoothie will really hit the spot. Perfect for when you want something refreshing and also a chocolate treat to perhaps satisfy your late summer evening chocolate cravings. This is a great one to keep handy when you want to take your smoothie with you on the go since you can add the Neocate® Junior, Chocolate powder directly to the mixture. After a quick shake in your shaker cup you are on your way with a refreshing beverage in hand.
Ingredients
5 fl oz vanilla-flavored rice milk*
½ tsp ground cinnamon
8 ice cubes
4 scoops Neocate Junior, Chocolate
Instructions
In a blender, add the rice beverage, cinnamon and ice cubes, blend well.
Pour into a shaker cup and add the Neocate Junior, Chocolate to the mixture.
Cover with a lid and shake well.
Serve immediately or store in the refrigerator for up to 24 hours.
Notes and Allergens Information
* Rice milk is not true milk - It is sometimes described as rice drink.
Consult your healthcare professional to determine if this recipe, ingredients, and consistency are appropriate for your child. Nutritional values are approximate and will vary based on quantities and substitutes. Cooking with or freezing Neocate may affect some nutrient levels.
Image used is for illustrative purposes only and does not represent finished recipe.
Nutritional Information Using Neocate Junior