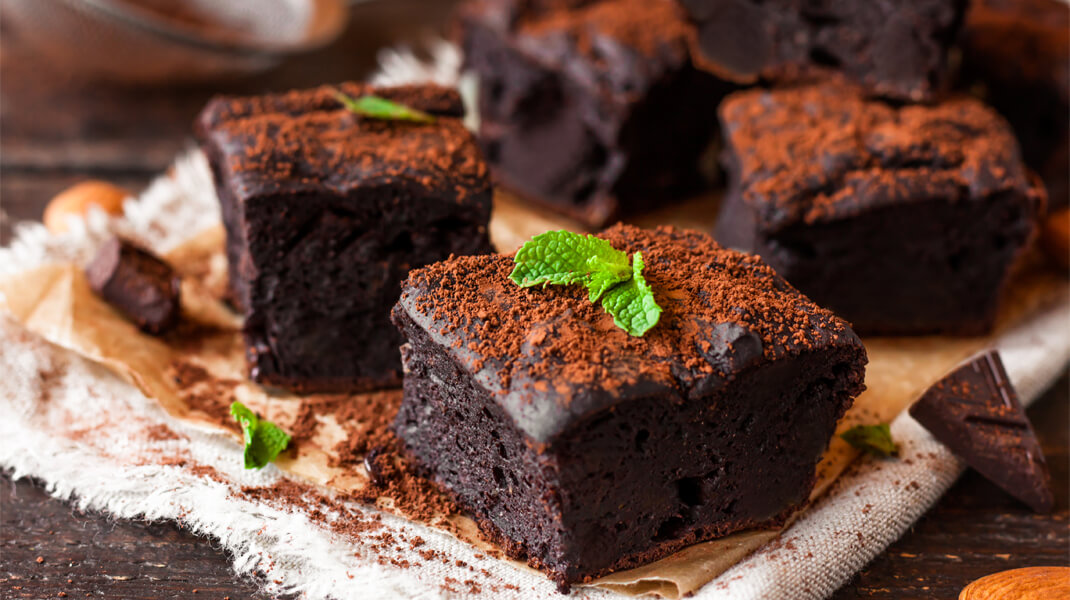 Who doesn't like brownies? Our Neocate® Junior Brownie Bites, made with our Neocate® Junior Chocolate, are one of our favorite indulgences, and allow those with cow milk allergy to enjoy this delicious sweet without milk or any of the 8 major allergens.
Please check all ingredients to ensure suitability for your little one. Also, be sure to consult your doctor or dietitian with any questions or for advice before you bake with Neocate.
Ingredients
2 Cups cooked or canned black beans, drained of all liquid
½ Cup granulated sugar of choice
⅓ Cup cocoa powder or carob powder
8 level scoops Neocate Junior, Chocolate
1 Tbsp allowed oil
1 ½ Tbsp egg replacer mixed with 3 Tbsp warm water
1 ½ tsp vanilla extract, real or imitation (optional)
Non-stick oil spray or foil baking cups
Instructions
Preheat oven to 350˚F. Coat muffin tin with non-stick oil spray or line with foil baking cups.
Place all ingredients in a blender, liquid ingredients first. Blend until smooth.
Pour enough batter into each muffin well to fill about halfway.
Bake 22-28 minutes, or until a toothpick inserted into the center of a brownie comes out clean.
Allow brownies to cool in the tin for at least five minutes, and then transfer them to a baking rack to finish cooling.
Enjoy!
Notes and Allergens Information
Serving size: About 2 brownie bites
If using canned black beans, two 15 oz. cans will give you 2 cups and some extra.
Makes about 30 mini brownies, depending on size of muffin tin
Opening oven door during baking may cause brownies to collapse slightly.
A recipe without raw eggs means you can enjoy any leftover batter right away! But make sure to watch out for small fingers around the blade of the blender.
You can substitute Neocate Junior with Prebiotics, Vanilla or Neocate Junior, Unflavored, although the brownies will taste less chocolate-y
Consult your healthcare professional to determine if this recipe, ingredients, and consistency are appropriate for your child. Nutritional values are approximate and will vary based on quantities and substitutes. Cooking with or freezing Neocate may affect some nutrient levels.
Image used is for illustrative purposes only and does not represent finished recipe.
Nutritional Information Using Neocate Junior