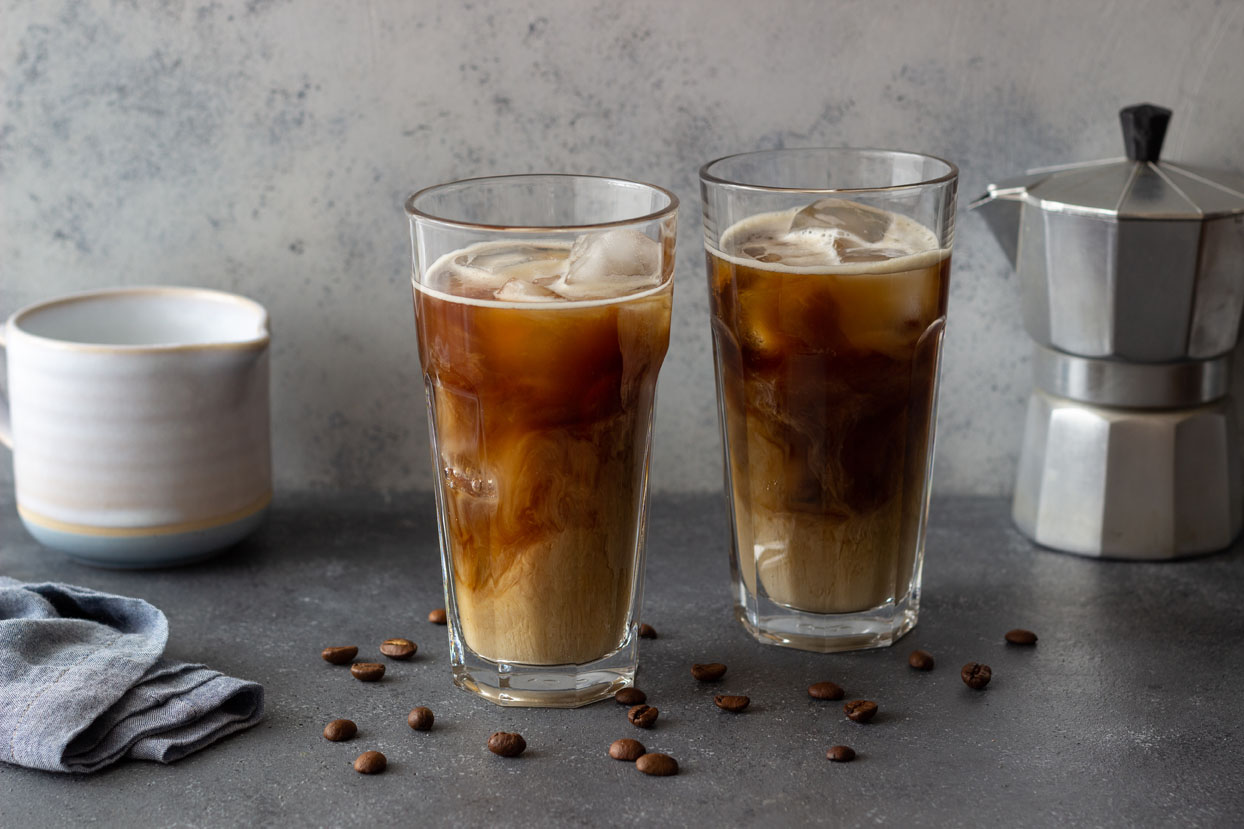 This allergy-friendly recipe combines Neocate® Splash Vanilla and coffee for a delicious and simple morning drink. Makes one serving, approximately 12 fluid ounces. 
Ingredients
1 cup (8 fl oz) cooled caffeinated* or decaffeinated coffee of your choice
½ cup (4 fl oz) Neocate® Splash Vanilla
Ice as preferred
Instructions
Place ice into your preferred cup.
Pour in cooled coffee and Neocate Splash Vanilla.
Stir, swirl, or shake if your cup has a lid,
Serve immediately.
Notes and Allergens Information
*May contain caffeine. Consult your healthcare professional to see if this recipe is appropriate.
Consult your healthcare professional to determine if this recipe, ingredients, and consistency are appropriate for your child. Nutritional values are approximate and will vary based on quantities and substitutes. Cooking with or freezing Neocate may affect some nutrient levels.
Image used is for illustrative purposes only and does not represent finished recipe.
NUTRITIONAL INFORMATION USING NEOCATE SPLASH
Protein per Serving
3.8 g
Carbohydrate per Serving
12.5 g