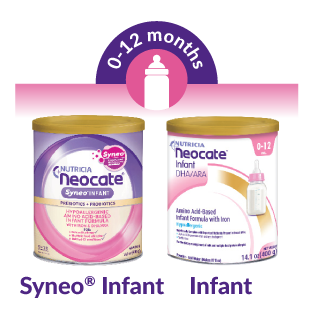 In light of parent concerns about Bisphenol A (BPA) in infant formula packaging, Nutricia announced that we're taking the extra step to protect your little ones by packaging our powdered products in cans with BPA-free lining.
Nutricia has provided a complete list of BPA-Free powdered Neocate products that will come in the new cans.
Our hope is that this change will help provide extra peace of mind to the many families with children with milk allergies and other gastrointestinal, metabolic and neurological conditions that require specialized nutrition. If you have any other questions about the new BPA-free lining, give us a call or ask us in the comments section.
– Nita
Image updated 3/17/2020