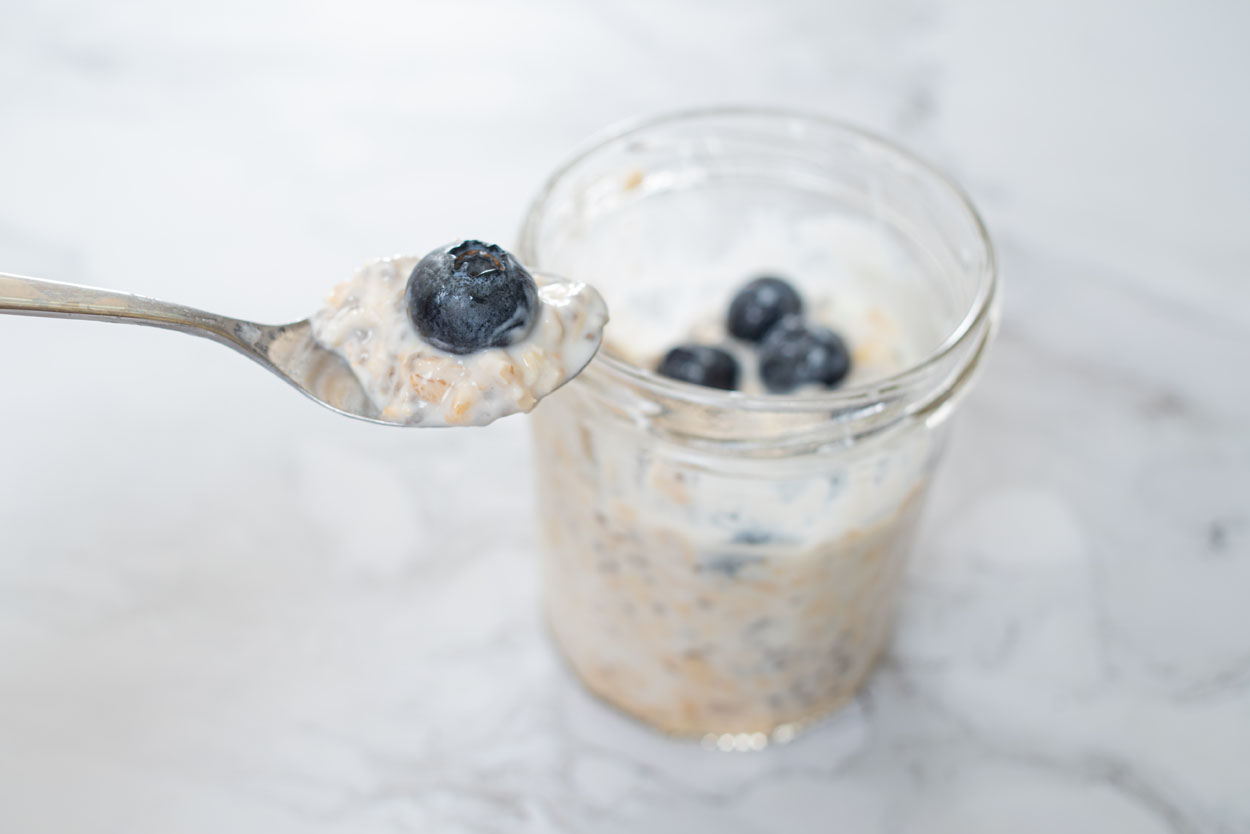 Ingredients
½ cup rolled oats
½ cup (4 fl oz) Neocate® Splash Vanilla
1 Tbsp chia seeds
½ tsp ground cinnamon
Optional: add ¼ cup dairy-free yogurt for a creamier consistency
Instructions
Add all the ingredients into a sealable jar or bowl and stir until combined.
Let it soak in the fridge for at least 2 hours, but it's best to soak overnight for 8 hours.
Add your favorite food allergy-friendly toppings and enjoy!
Notes and Allergens Information
Consult your healthcare professional to determine if this recipe, ingredients, and consistency are appropriate for your child. Nutritional values are approximate and will vary based on quantities and substitutes. Cooking with or freezing Neocate may affect some nutrient levels.
Image used is for illustrative purposes only and does not represent finished recipe.
NUTRITIONAL INFORMATION USING NEOCATE SPLASH
Protein per Serving
11.4 g
Carbohydrate per Serving
46.7 g