At Neocate, we love seeing the progress that children with food allergies make as they grow from babies to toddlers and beyond. It's no secret that the beginning of any food allergy journey is a challenge. But we know that it's best to focus on even the smallest of victories, because for parents, incremental progress offers hope for the road ahead.
We asked the Neocate community what progress looks like for them. What we found is a common denominator among all parents: health and happiness for their little one.
Here's what parents like you said about their goals for the new year: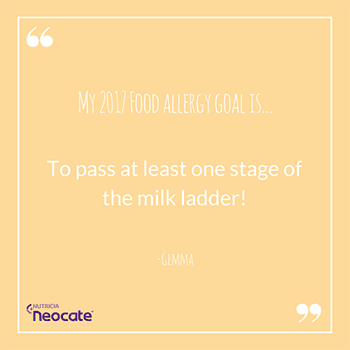 "My goal is to pass at least one state of the milk ladder!" – Gemma
"My goal is finding safe foods for my daughter to eat." – Amy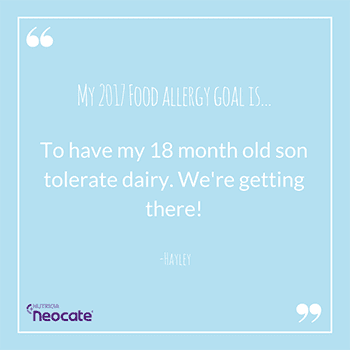 "My goal is to have my 18 month old son tolerate dairy. We're getting there!" – Hayley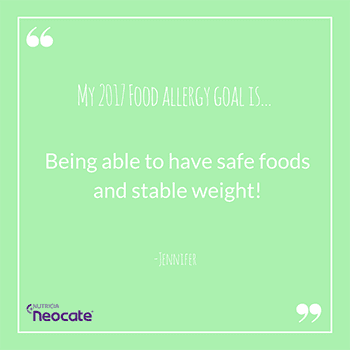 "Progress is being able to have safe foods and stable weight!" – Jennifer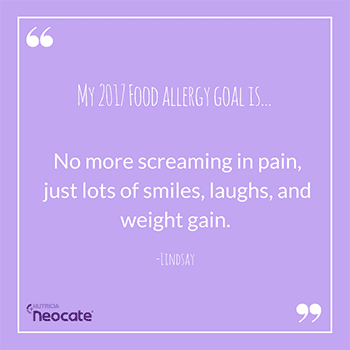 "Progress is no more screaming in pain, just lots of smiles, laughs, and weight gain." – Lindsay
What are your goals for the new year? Comment below or share on our Facebook page!
Published: 01/10/2017