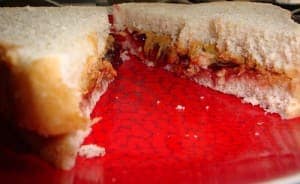 A new study released this week showed that more than 30% of kids with food allergies reported being bullied, teased or harassed because of their condition. This statistic is frightening, but if you have a child with food allergies it might not be that shocking. While not all kids with food allergies have been subjected to extreme cases, like the one described in this MSNBC article, many have been made fun of for eating different foods and not being able to participate in certain activities.
One way that parents and communities can start to combat this growing trend is to increase awareness and understanding of food allergies among other children, parents and even teachers. In addition to advocating for new policies and legislation to protect children with food allergies, you can also encourage your child's school to host assemblies and awareness days. The Food Allergy and Anaphylactic Network (FAAN) has found that starting the conversation encourages friends and other students to help keep their classmates with food allergies safe.
Has your child faced teasing or bullying because of their food allergy?
– Sarah O'Brien
Published: 09/30/2010